MaxiComfort Heritage Riser Recliner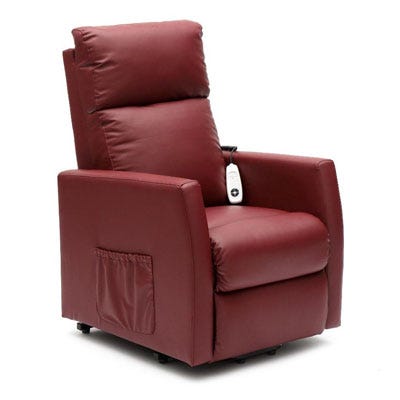 MaxiComfort Heritage Riser Recliner
Love the leather look? MaxiComfort's Heritage Riser Recliner uses PU leather upholstery for a hard-wearing, easy to clean alternative. As a single motor riser recliner, it offers much more than a traditional armchair, letting you raise the footrest at the same time as you recline the backrest to a comfortable, almost-horizontal position. And the lift motor makes it much easier to get in and out of without straining your arms, wrists and knees.
MaxiComfort Cloud Riser Recliner
MaxiComfort's Cloud Riser Recliner is available as either a single motor or a dual motor chair, depending on the level of control you'd like over your seating position. It's also one of our Occupational Therapist-approved riser recliners, recommended by Natasha for people who struggle to get themselves out of a regular armchair. We love the stylish design of this MaxiComfort chair, with elegantly curved armrests and three modern colours to choose from.
MaxiComfort Cloud Riser Recliner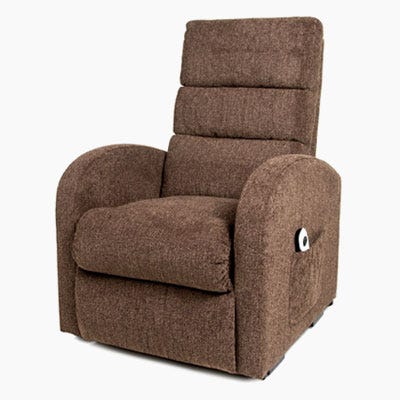 MaxiComfort Classic Riser Recliner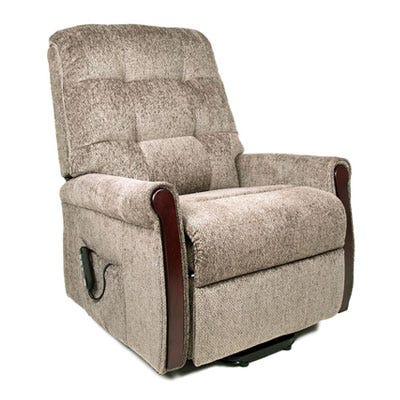 MaxiComfort Classic Riser Recliner
The MaxiComfort Classic is fitted with a dual motor, giving you the ability to incrementally adjust the position of the footrest and headrest until you find that just right position. The generously padded pillowback backrest relieves pressure across your back at all the key points, perfect for those who spend a lot of time resting, and the gentle riser motor lifts you to your feet and back down again with ease.
MaxiComfort Oasis Riser Recliner
One look should be all it takes to convince you that MaxiComfort have made one of the most comfortable riser recliners out there with the Oasis. Generous pillow padding on the backrest, seat and armrests make this chair one of the most inviting in our collection, while the choice of Truffle or Chocolate leather fabric will suit those looking for a touch of style in their home.