This classically styled riser recliner proves that big comfort comes in small packages. It has been designed specifically for customers of shorter stature, and is ideal for those measuring up to 5'7" (170cm). The dual motor functionality maximises the possibilities for optimum comfort, as you can adjust the recliner and the footrest separately. And with a riser motor to help you sit and stand, this is one chair you'll love coming home to at the end of the day.

Price Match Promise
Found it cheaper somewhere else?
Delivery Options
Choose between Room of Choice & Home Assembly
Documents
Manuals, guides and a printable overview
Quality, comfort and peace of mind
The Oslo is a CareCo exclusive, with a durable but soft fabric upholstery available in a choice of two colours and a waterfall style back and cushion for ultimate comfort. The riser gently helps you into the seat and back onto your feet when it's time to get up, providing extra safety and reassurance for those who are starting to feel a little unsteady on their feet.
Compact but sturdy
Thoughtfully designed for those under 5'7 tall (170cm)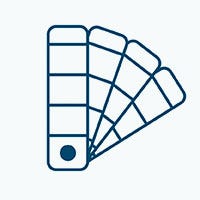 Choice of colours
High quality fabric upholstery available in cocoa or oyster
Dual motor recliner
Adjust the backrest and footrest separately for more comfort
Sit the way that suits you
The Oslo includes dual motors, giving you the freedom to adjust the angle on the backrest and the footrest independently of one another. It really opens up the options. For example, you might want to sit up straight while enjoying a drink and a snack, then elevate your legs but keep the back upright for watching TV. Then you can recline for some laid back relaxation.
Big-button handset for easy operation
To change the position of the recliner or to activate the riser mechanism, all you have to do is touch a button on the handset. It's very simple to use, and when we say "touch" that's exactly what we mean. No awkward dials or toggle switches here, just clearly marked buttons that respond to the lightest touch. It's a great design for arthritic hands and fingers.
From sitting to standing unassisted
If you live alone, sitting down on a comfy chair can be more like dropping, while getting up again requires careful thought and planning. Even if you have loved ones to call on, it can be a faff to ask for a helping hand all the time. The riser mechanism consigns all those concerns to the history books. It gently rises and leans forward to ease you into a standing position or to lower you down into the seat.
Product Weight

(kg)

59
Seat Depth

(cm)

49
Seat Height

(cm)

45
Seat Width

(cm)

46.5
Height

(cm)

108
Length

(cm)

92
Width

(cm)

78
Footrest Limit

(kg)

30
Max User Weight

(kg)

150
This chair's features include





---
Happy to assemble this product yourself?
Here's our guide
Or why not let us take care of all the heavy lifting for you?
Just choose Home Assembly at checkout.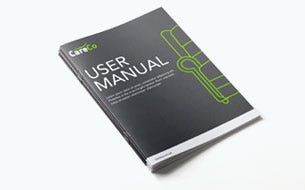 Manual
All the important info about your chair, including instructions and tips for use.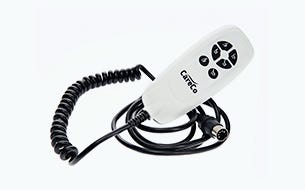 Handset
Your handset is included, so just plug it in and relax.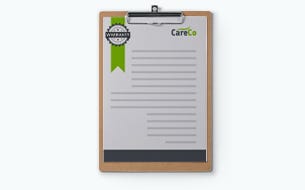 12 month warranty
Sit back and relax – it's covered if something goes wrong.
All your questions answered
Could you advise where/how to purchase more fabric please? .
I have been asked to cover a suite to match this chair that one of my clients is purchasing from yourselves.
Submitted by Sandra - HULL
Unfortunately, we are unable to provide this fabric separately as the manufacturer makes it themselves just for their chairs.There are a number of companies that create custom fabrics, so maybe contact a few and they might be able to replicate this.
Take the comfort test in store
Showrooms open 7 days a week