Bergen Petite Riser Recliner
This luxurious leather riser recliner is a fabulous blend of class, comfort and convenience. And it's designed specifically for smaller frames, so if armchairs usually have a tendency to swallow you up, this could be the perfect choice. The dual motor recliner lets you adjust the footrest and backrest individually, while the riser mechanism makes sitting down and standing up easier on your knees and wrists.

Price Match Promise
Found it cheaper somewhere else?
Delivery Options
Choose between Room of Choice & Home Assembly
Documents
Manuals, guides and a printable overview
Absolute comfort and quality craftsmanship
The classy design of the Bergen proves that you can add a riser recliner to your living room without it cramping your style. In fact, the modern and elegant design will add a touch of class wherever it stands. If your strength and balance aren't what they were, transitioning from sitting to standing can become a challenge. The Bergen's riser provides just the help you need without compromising your independence.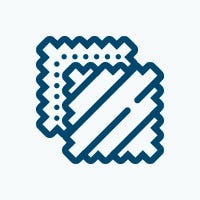 Top quality finish
Soft leather upholstery available in either brown or cream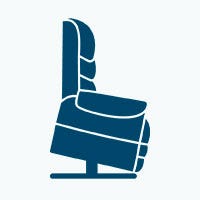 Compact frame
Designed specifically for the smaller user to sit in comfort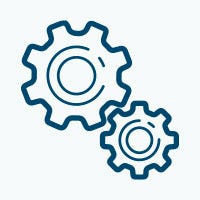 Dual recliner motors
Adjust the backrest and footrest independently of each other
Comfort in the home you love
We all treasure our independence. But with the passing of years, it can be harder to hold on to it in your home without risking your own safety and causing worry for loved ones. The Bergen provides all the comfort of a luxurious leather armchair without the difficulties of using it unassisted. The riser comes up to meet you when you sit and gently elevates you when you stand, relieving the strain from your wrists and knees.
Instantly adjusts to any situation
When you have a chair like the Bergen, it soon becomes your main base at home. Dual motors mean you can adjust the footrest and the backrest exactly as you want them. For example, if you've been advised to keep your legs elevated, you can do so and still have the freedom to choose whether you want to sit up straight or recline the backrest. It's all controlled with a simple handset that also operates the riser function.
Classy style looks right at home
In days gone by, finding a chair that helped you with your independence meant settling for something less than stylish. Not with the Bergen. It looks like an elegant leather armchair, and it won't appear at all incongruous in your living room. In fact, don't be surprised if it turns out to be the most popular seat in the house when you get visits from family and friends.
Product Weight

(kg)

25
Seat Depth

(cm)

49
Seat Height

(cm)

45
Seat Width

(cm)

46.5
Height

(cm)

108
Length

(cm)

92
Width

(cm)

78
Footrest Limit

(kg)

30
Max User Weight

(kg)

150
This chair's features include





---
Happy to assemble this product yourself?
Here's our guide
Or why not let us take care of all the heavy lifting for you?
Just choose Home Assembly at checkout.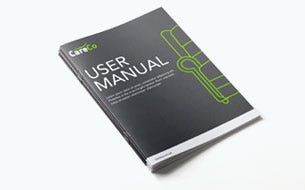 Manual
All the important info about your chair, including instructions and tips for use.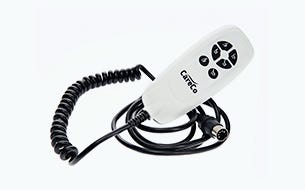 Handset
Your handset is included, so just plug it in and relax.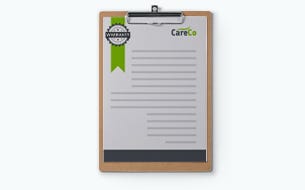 12 month warranty
Sit back and relax – it's covered if something goes wrong.
All your questions answered
What door clearance required
What door clearance required to get the item in the house?
Submitted by Sajid - Ilford
The length is 89cm and the width is 78.5cm. We would suggest giving room for maneuver around these measurements. Thanks for your enquiry!
Specifications
What is the depth of the seat to the foot rest edge when fully extended? My husband is thin but is 510 and I wonder if this would be a good size for him.
Submitted by BERGEN PETITE RECLINER - NW NN
Thank you for your question. I can confirm this would be a comfortable seat for someone of 5ft10".
Im 26st would it make a difference to price
Would I have to have a bigger one
Submitted by Peter - Leicester
You would need to buy a rise recliner with the right maximum user weight. You should be able to find more on our website. Thanks for the question.
Height of back?
I`m looking for a tall back for my husband, what is the height from seat to top of back rest please xx
Submitted by Keron - Tredegar
Thank you for your enquiry. The Height of the Bergen Riser Recliner back rest is 74cm.
Will you pick up my old armchair and does this one come fully assembled
My hallway is about 80 cm wide but is obstructed by the front door and a small radiator Can you tip this chair diagonally to get it into the living room
Submitted by Caroline - London SW NR
Thank you for your question Caroline,As standard this chair would be delivered in two parts and would be a box drop off to the front door, however we have a service available for an additional charge of 80 called an engineered delivery. 7-14 days after purchase a delivery day would be arranged over the phone for an engineer to come and set up your chair as well as give a full demonstration and take away any unwanted packaging. A further service would be for the engineer to take away your old arm chair for a cost of 45. I hope this information is useful to you, feel free to ask any other questions.
One review said it moved on wooden floor. We have wood floor will it be
none
Submitted by Barbara - Bradford
Hi there Barbara, we have not experienced any cases of this chair moving on wooden flooring when we have tested it. If you decide to purchase this chair and it does move on your wooden floor please call us on: 0800 111 4774.Thank you for informing us.
Take the comfort test in store
Showrooms open 7 days a week