Orford Single Motor Riser Recliner
Treat yourself to a little living room luxury with the Orford Riser Recliner. A faff-free single-motor riser recliner to suit modern and traditional decor alike, the Orford will help you sink into serious comfort without worrying about how you'll get back up again.

Price Match Promise
Found it cheaper somewhere else?
Delivery Options
Choose between Room of Choice & Home Assembly
Documents
Manuals, guides and a printable overview
Worry-free comfort for those unsteady on their feet
Traditional static armchairs and sofas are great, but if you can't easily sit down or stand up without straining your arms, wrists and knees, it might be time to think about adding a riser recliner to your room. The Orford comes with a gentle and quiet riser motor that raises the seat of your chair to the right height for comfortable (and independent) relaxation.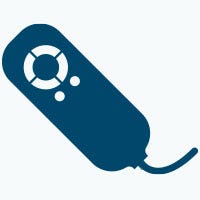 No fiddly controls
Faff-free operation thanks to the big-button handset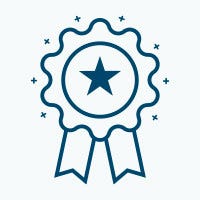 Classic Design
A modern and stylish chair that looks great in any room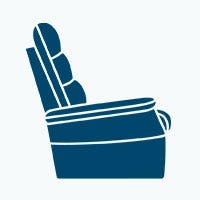 Relax in comfort
Generously padded seat and headrest
ensure complete comfort
A simple way to boost your independence

The Orford Riser Recliner puts your wellbeing at the centre of its design. Activating the gentle, quiet and oh so convenient riser motor takes just one quick click on the big-button handset. There's even a loop in the side of the armrest to hook the handset on and keep it within reach. The riser function of this recliner is designed to take the strain of standing and sitting, so you don't have to. It means your wrists, hands and knees don't have to bear your weight in order to stand up and sit down, and it's a godsend if your old chair is proving hard to get in and out of.
Your comfort is in your control
As a single motor riser recliner, the Orford can be quickly adjusted to the position that's most comfortable for you. Use the handset to lower the backrest and raise the footrest at the same time, adjusting it bit by bit until you find your 'ah, that's better' position. Generous padding across the backrest, in the seat and in the footrest also reduces the risk of pressure sores developing – always a risk for those who spend a long time sitting down during the day. The only thing missing? A cuppa and a biscuit.

Modern design for your home
The biggest benefit of a chair like the Orford Riser Recliner is that it helps you to stay comfortable and independent in your own home. The second biggest benefit is that nobody will ever realise it's not a normal armchair. The stylish Dove Grey fabric blends in with any modern or traditional decorating schemes, and it's designed to be hardwearing and easy to clean too. So if you're prone to the odd spill here and there, don't worry!
Product Weight

(kg)

50
Seat Depth

(cm)

49
Seat Height

(cm)

50
Seat Width

(cm)

46
Height

(cm)

114
Length

(cm)

76
Width

(cm)

65
Footrest Limit

(kg)

32.4
Max User Weight

(kg)

135
This chair's features include





---
Happy to assemble this product yourself?
Here's our guide
Or why not let us take care of all the heavy lifting for you?
Just choose Home Assembly at checkout.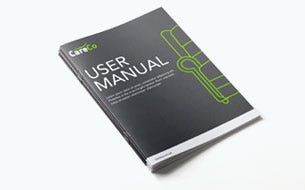 Manual
All the important info about your chair, including instructions and tips for use.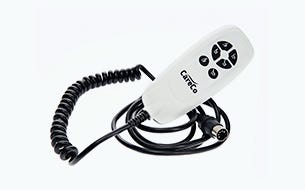 Handset
Your handset is included, so just plug it in and relax.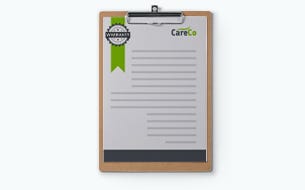 12 month warranty
Sit back and relax – it's covered if something goes wrong.

All your questions answered
Take the comfort test in store
Showrooms open 7 days a week