MaxiComfort Oasis Leather Riser Recliner
This riser recliner simply beckons you from across the room to come and take a seat. It's not just comfortable – it's also stylish and proves that a riser recliner chair doesn't have to spoil the look of your living room. Dual motors give you complete control of your seating position, while the riser mechanism helps you in and out of your seat in safety and comfort, taking the strain from your wrists and knees.

Price Match Promise
Found it cheaper somewhere else?
Delivery Options
Choose between Room of Choice & Home Assembly
Documents
Manuals, guides and a printable overview
Don't be afraid to choose the comfy seat
"If I sit down there, I'll never get up again." If you've ever spoken those words, the MaxiComfort Oasis is just for you. The riser comes up to meet you and gently lowers you into a comfortable seating position, and when it's time to get up it will lift you back up and help you to your feet with one quick click. Restricted mobility doesn't have to mean restricted comfort, so relax in the MaxiComfort Oasis.
Leather upholstery
Ages beautifully over time for lasting style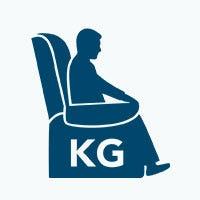 Spacious and sturdy
Perfect for larger frames, maximum user weight 28st (180kg)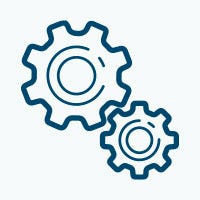 Just how you like it
Backrest and footrest move independently for perfect comfort

Stay independent without worry
If sitting down and getting up again without help is getting harder, it can affect your wellbeing as well as worrying for your family. Getting an armchair with a riser mechanism means neither you nor they will have to fret. It rises up to meet you and lowers you into a comfy seat. When you need to get up, press the button and it will gently ease you back into a standing position.
Extra support where you need it most
The MaxiComfort Oasis is as soft and comfortable as it looks. But the plush seat, generously padded arms and pillowback backrest also provide support exactly where you need it. Crafted by a team of experts, it has been designed to give additional padding around the lumbar and neck area. It minimises stiffness and discomfort, even if you spend longer periods of time in a seated position.
Find the perfect position every time
Whether you're sitting down with guests for a cuppa, watching TV or catching up on some rest, there's nowhere better to do so than in the MaxiComfort Oasis. The dual motors let you incrementally adjust both the footrest and the backrest independently and with precision, and the large button controls are easy to use. It's ideal if you want to sit with your legs elevated while keeping your body upright, for example.
Product Weight

(kg)

53
Seat Depth

(cm)

56
Seat Height

(cm)

47
Seat Width

(cm)

50
Height

(cm)

100
Length

(cm)

80
Width

(cm)

92
Footrest Limit

(kg)

18
Max User Weight

(kg)

180
This chair's features include





---
Happy to assemble this product yourself?
Here's our guide
Or why not let us take care of all the heavy lifting for you?
Just choose Home Assembly at checkout.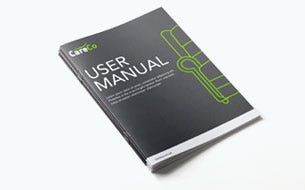 Manual
All the important info about your chair, including instructions and tips for use.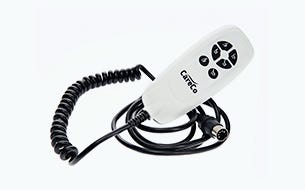 Handset
Your handset is included, so just plug it in and relax.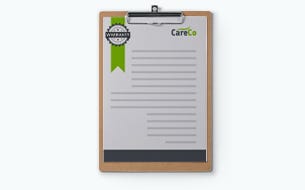 12 month warranty

Sit back and relax – it's covered if something goes wrong.
All your questions answered
Does lymphoedema give tax exemption?
I am looking at riser recliner chairs and would like to know if lymphoedema is a condition that would give tax exemptions .thank you
Submitted by Fiona callaghan - Falkirk
Yes, it does and it is listed on our checkout page under medical conditions.
I have Parkinsons desease, am I vat exempt?
Nothing further at this time.
Submitted by Wilfred - Selby
Yes, you are.
Material
Is this real leather?
Submitted by JAMES - LIVERPOOL
The material on the MaxiComfort Oasis is real leather. Thank you for your question!
Is it genuine leather bonded leather or faux leather please?
Will order for delivery when chocolate leather in stock if its not bonded or faux.
Submitted by MaxiComfory Oasis - Sheffield
The MaxiComfort Oasis is Real leather. Thank you for your question!
Trade-in
Have 2 of your chairs but now on my own and am thinking of getting a newer model. Do you do trade in? Both chairs were purchased mid 2015 but only 1 has had continual use.
Submitted by Tamblyn - Newquay
Thank you for your question Tamblyn. Unfortunately we do not offer a trade-in option nor a buy-back option.
Height is given as 42 is that from the floor?
Does the chair come in one or two pieces? What does optional engineered delivery mean?
Submitted by Elaine Shillingford - Hemel Hempstead
Thank you for your enquiry. The 42" is the total height of the MaxiComfort Oasis. The chair will come in two pieces and will require some assembly. Our engineer delivery is where a trained engineer will come out to your home and set the chair up ensuring it is fully working and will give a brief demonstration. For more information or if you are interested in the engineer delivery why not give our Sales Team a call on 0800 111 4774.
Take the comfort test in store
Showrooms open 7 days a week