Cromwell with Heat & Massage
Who's been sitting in my chair? The new and improved Cromwell is quite possibly the Goldilocks of riser recliners, with everything just right. This classically designed and wonderfully comfortable riser recliner is now further enhanced by the addition of heat pads and a massage function. It's just the ticket if you're prone to lower back pain, or if you just enjoy a little pampering as you sit in front of the TV.

Price Match Promise
Found it cheaper somewhere else?
Delivery Options
Choose between Room of Choice & Home Assembly
Documents
Manuals, guides and a printable overview
The comfiest armchair just got comfier
The Cromwell has always been one of those chairs that is so inviting, it's hard to walk past without settling down in it. The fabric is soft and welcoming, and the seat, arms and backrest have been expertly crafted for optimum comfort. This latest incarnation takes everything up a notch. Heat pads and massage zones have made a great chair even better, bringing extra relief to tender joints and muscles.
Dual motor option
Operate the backrest recliner and footrest individually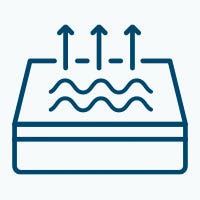 Heat and massage
With a choice of intensity settings to suit your needs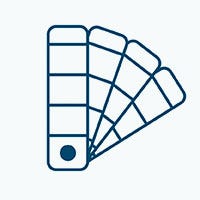 Two colour options
The soft and durable fabric is available in beige or chocolate
A little heat and massage therapy
None of us are immune from the occasional back twinge. The Cromwell offers you a little home therapy whenever you need it with a heat and massage function. It does wonders to melt away the aches and pains of the day. It uses heat square technology to deliver a soothing warmth to your lower back and thighs, while the massage zones can be set to different rhythms and intensities to suit your requirements.
Make yourself truly comfortable
People tell you to "make yourself comfortable" but when you spend most of the day sitting down, that can be easier said than done. The dual recline function lets you choose from any number of configurations, meaning you don't have to sit in the same position and posture all day. With the Cromwell, you can sit with your back upright and legs elevated or lay almost horizontally to catch up on some rest.
A helping hand, just when you need it
Getting up from an armchair uses more muscles than we realise, while lowering yourself into one can feel like a drop from a great height when your knees and wrists aren't so strong anymore. The riser mechanism on the Cromwell takes away the risk and the worry. At the press of a button, it lifts you up and forward into a standing position. And when it's time to sit back down, it lowers you gently back into your seat.
Please note: The massage function in this chair uses magnets, which may affect the ability of pacemakers to fully function or send important signals.
Product Weight

(kg)

59
Seat Depth

(cm)

52
Seat Height

(cm)

49
Seat Width

(cm)

51
Height

(cm)

105
Length

(cm)

92
Width

(cm)

98
Footrest Limit

(kg)

30
Max User Weight

(kg)

150
This chair's features include





---
Happy to assemble this product yourself?
Here's our guide
Or why not let us take care of all the heavy lifting for you?
Just choose Home Assembly at checkout.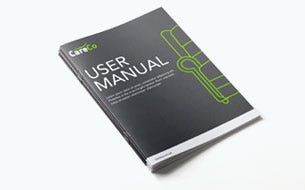 Manual
All the important info about your chair, including instructions and tips for use.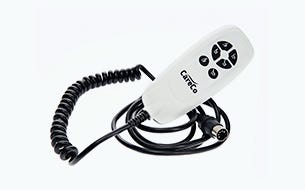 Handset
Your handset is included, so just plug it in and relax.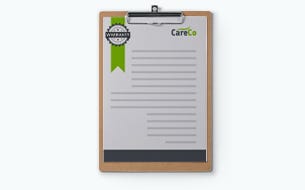 12 month warranty
Sit back and relax – it's covered if something goes wrong.
All your questions answered
Hello, does the Cromwell come with castors please.
Some photos show them under the chair others dont
Submitted by Cromwell - Wisbech Cambs
Yes, it comes with castors that can be attached when you first assemble the chair - they are optional.
How far way from the wall does the chair need to be to recline fully? Also
How far way from the wall does the chair need to be to recline fully Also do you do a petite version as mum is only 5 ft tall
Submitted by Frances - Lancashire
Thank you for your enquiry. Unfortunately the Cromwell does not come in a petite version. The distance required from the wall for this riser recliner to fully recline is 50cm. If you require any further information please do not hesitate getting in touch by calling 0800 111 4774.
Is this chair suitable for a gentleman 6ft 2in
And the same for his wife who is 5ft 4in
Submitted by Julian - Newent
Thank you for asking Julian,This chair would be perfectly suitable for both husband and wife. Please call 020 111 4774 if you are interested in purchasing a Cromwell or any other items. You can also visit our website to make the purchase if you would prefer.
Payment
Hi was just looking to no could i pay monthly instalments of 10000 for six months
Submitted by Mary Mcshane - CRAIGAVON
Unfortunately we do not offer finance options, we must take full payment before the product is dispatched.Thank you for asking Mary.
Are you able to take away an old item upon delivery?
Are you able to take away an old item upon delivery?
Submitted by Tim - Epping
Thank you for your enquiry. If an engineer delivery is booked with this chair, we are able to remove an old chair for an added cost of 45. For further information, please call our dedicated Sales Team on 0800 111 4774.
Could you tell me how high the footrest can raise up from the floor please?
Could you tell me how high the footrest can raise up from the floor please?
Submitted by Shona - Southport
Thank you for your enquiry The footrest raises to an almost fully horizontal position. However we would recommend visiting one of our 7 showrooms to sample all of our available chairs to see which one is most suitable. For further information, please contact our dedicated Sales Team on 0800 111 4774.
how high is the back of the chair from the seat please?
None.
Submitted by Maurice - Norwich
The back of the chair is approximately 26inches high, that is a measurement from the top of the seat to the top of the back rest.
Can you have heat on without the massage function
N/a
Submitted by Daphne - Cranbrook
Yes, the heat and massage functions can be used separately. Thank you for asking us Daphne
Control
I have received a Cromwell Recliner chair from a former users relative. Can the heat be used without the massage facility?
Submitted by John - Carlisle
Thank you for your enquiry. The Heat and Massage functions on the Cromwell Riser Recliner can be used separately.If you have any further enquiries please do not hesitate contacting us on 0800 111 4774.CareCo Team
Does the foot rest on the Cromwell lift level with the seat please? Thank
Does the foot rest on the Cromwell lift level with the seat please? Thank you.
Submitted by Irene - Filey
Thank you for your enquiry. The footrest for the Cromwell will rise to a horizontal position level with the seat.If you have any further queries please do not hesitate contacting us on 0800 111 4774.CareCo Team
Take the comfort test in store
Showrooms open 7 days a week