MaxiComfort Cloud Riser Recliner
If you're finding that getting in and out of an armchair is becoming hard work, this riser recliner could be just the thing. The riser comes up to meet you and lowers you into a seating position, then gently helps you back to your feet. Once seated, recline the backrest and lift the footrest to find your perfect position. Everything is operated by a simple controller with large buttons that couldn't be easier to use.

Price Match Promise
Found it cheaper somewhere else?
Delivery Options
Choose between Room of Choice & Home Assembly
Documents
Manuals, guides and a printable overview
Elegance and technology combined
The MaxiComfort Cloud has a timeless elegance that proves a riser recliner need not look out of place in any living room. Expertly crafted to the highest standards, it provides pinpoint support exactly where you need it most, with generous padding, lumbar support and a triple waterfall backrest. It's particularly recommended for anyone who's been advised to keep their legs elevated as much as possible.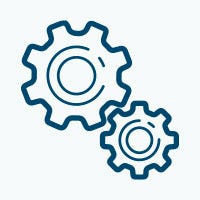 Dual motor mechanism
Backrest and footrest move independently for comfort control
Choice of colours
Hard wearing fabric comes in grey or pebble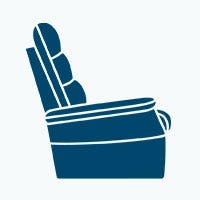 Filled armrests
For superior draught protection and cocooning comfort
Enjoy home comfort with confidence
There's nothing worse than feeling nervous about sitting down for fear you'll have trouble getting up again. With the MaxiComfort Cloud, you can enjoy total peace of mind – and your loved ones can stop worrying about you, too! It means you can rediscover the comfort and pleasure of relaxing in your living room with your feet up and without the nagging knowledge that you need to ask for a helping hand when it's time to get up.
Support and relief where it's needed
If you spend much of your day seated, it is important to have just the right amount of support. Without it, you can face more than just discomfort – there's also the risk of circulation issues and pressure sores. The MaxiComfort Cloud features dual motors that allow you to adjust both the backrest and footrest with precision, with extra pressure-relieving padding in all the right places.
Made with care and expert craftsmanship
You can see at a glance how much care, attention and expert craftsmanship has gone into the design of the MaxiComfort Cloud. Instead of being hollow, the gently curved armrests are generously padded and filled to provide superior draught protection. There is also a triple waterfall backrest to support the lumbar region, neck and shoulders and extra padding at the edge of the seat to keep elevated legs nice and comfy.
Seat Depth

(cm)

51
Seat Height

(cm)

45
Seat Width

(cm)

50
Height

(cm)

107
Length

(cm)

81
Width

(cm)

72
Footrest Limit

(kg)

64
Max User Weight

(kg)

160
This chair's features include





---
Happy to assemble this product yourself?
Here's our guide
Or why not let us take care of all the heavy lifting for you?
Just choose Home Assembly at checkout.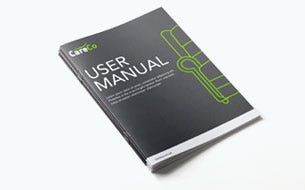 Manual
All the important info about your chair, including instructions and tips for use.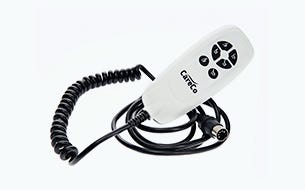 Handset
Your handset is included, so just plug it in and relax.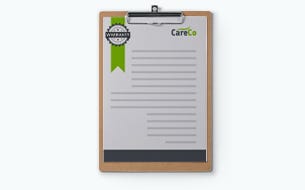 12 month warranty
Sit back and relax – it's covered if something goes wrong.
All your questions answered
Tilt
Does the back tilt to almost horizontal position like some do?
Submitted by Lorna - Tunbridge Wells
Thank you for your question. This chair does not tip back to a horizontal position.
What it the overall widest point of this chair as I need it to go into
Is the chocolate colour quite light as on the screen or does it come up darker?
Submitted by Lorna - Tunbridge Wells
Thank you for your question. The chocolate colour option for this chair is a dark, rich brown.
What weight is this chair?
Will delivery drive put it into room?
Submitted by Brian - AYR
Thank you for your enquiry. The weight of the MaxiComfort Cloud is 50kg. On a standard delivery the chair will only be delivered dissembled to your door. We recommend taking advantage of our engineer delivery service which involves a trained engineer coming out to your home to set up the chair as well as ensuring the chair is fully working and providing a brief demonstration. For more information why not give our Sales Team a call on 0800 111 4774.
Take the comfort test in store
Showrooms open 7 days a week