This attractive riser recliner makes a wonderful addition to a traditional living room, where the classic design and Rembrandt fabric will fit right in. Beneath the conventional style hides the latest technology, with dual motors to operate the recliner and a riser mechanism to help you sit down and stand up effortlessly. It feels as comfortable as it looks, with plush padding to the seat, back and arms.

Price Match Promise
Found it cheaper somewhere else?
Delivery Options
Choose between Room of Choice & Home Assembly
Documents
Manuals, guides and a printable overview
Traditional style with modern technology
Don't be fooled by the timeless design – there's nothing outdated about this chair. A touch of the button activates the riser, allowing you to lean back into the chair and then lower yourself into a seated position. Then use the dual motors to recline the back and raise the footrest to your exact requirements. It's all controlled by a big button handset that's easy to operate, even for less nimble fingers.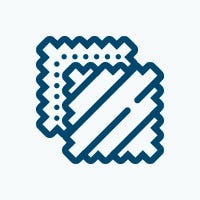 Lasting elegance
Durable fabric style blends into a traditional living room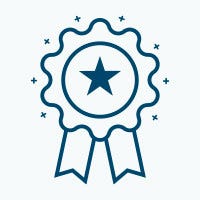 Focus on quality
Made from top grade materials, finished in Rembrandt fabric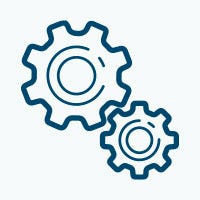 Multiple positions
Dual motors to adjust recliner and footrest separately
Is sitting a chore? Not anymore
Sometimes it seems as if the more comfortable a chair is, the harder it is to sit down in it or get up from it without someone to lend a helping hand. That's not the case with the Augusta. The riser takes the strain, sparing your arms, wrists and knees the effort. Enjoy its timeless style and exceptional comfort without that nagging worry of whether you'll manage to get up safely when the time comes.
Fits naturally with traditional seating
Sometimes people are put off the idea of a riser recliner because they worry it will look out of place in the living room. That's understandable, and it's why the Augusta is such a popular choice for those after form as much as function. It looks for all the world like a conventional armchair and with colour choices of Gold, Green or Terracotta, this riser recliner provides a lift not just for you but for your living room decor, too.
Sit or recline at the touch of a button
Sitting in the same position for hours on end can play havoc with your health. So it's great that the endless positional possibilities of the Augusta give you ample incentive to shift around regularly. Dual motors mean you can independently move the backrest, the footrest, or both at the same time, so you can move from bolt upright to fully reclined and anywhere in between with a couple of quick clicks.
Product Weight

(kg)

59
Seat Depth

(cm)

50
Seat Height

(cm)

49
Seat Width

(cm)

50
Height

(cm)

110
Length

(cm)

92
Width

(cm)

88
Footrest Limit

(kg)

30
Max User Weight

(kg)

150
This chair's features include





---
Happy to assemble this product yourself?
Here's our guide
Or why not let us take care of all the heavy lifting for you?
Just choose Home Assembly at checkout.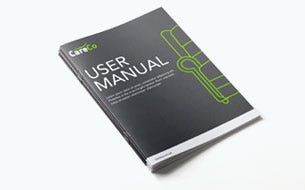 Manual
All the important info about your chair, including instructions and tips for use.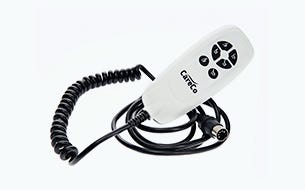 Handset
Your handset is included, so just plug it in and relax.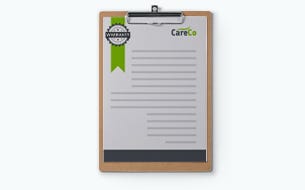 12 month warranty
Sit back and relax – it's covered if something goes wrong.
All your questions answered
Will you dis-assemble and take away my old chair when my new one is delivered?
Will you dis-assemble and take away my old chair when my new one is delivered? My new chair is to be placed where my old chair is at the moment.
Submitted by Patricia - Ipswich
Thank you for your enquiry. If you purchase a chair with an engineer delivery, to have your old chair taken away is available at a cost of 45.00. For further information please contact our dedicated Sales Team on 0800 111 4774.
Is the fabric washable/ cleanable
Do you deliver to NI and if so is delivery free
Submitted by Rosemary - Ballyclare
No, the chair is not washable, however you can get arm and headrest covers to match your chair that are washable. Also, delivery to northern Ireland for rise recliners is 35.
how easy is it to assemble and what does it entail?
what does it weigh?
Submitted by john - chepstow
The Careco Augusta will be delivered in two pieces, this will be the backrest and the base. You will need to align the backrest into the base and plug in the electrical components accordingly. The whole product will weigh over 50kg. Careco Team
Take the comfort test in store
Showrooms open 7 days a week