You'll feel like royalty relaxing in this luxurious riser recliner. Modern design touches such as the sculpted back, delicately flared wings and scroll arms really make it stand out from the crowd. The Sofia also has function to match its form. The high quality materials and heavy duty motors indicate a chair that has engineered to give you years of trouble-free comfort and support.

Price Match Promise
Found it cheaper somewhere else?
Delivery Options
Choose between Room of Choice & Home Assembly
Documents
Manuals, guides and a printable overview
Quality, comfort and convenience
The Sofia has earned rave reviews from buyers for the quality of its construction, the comfort and support that it provides and – most important of all – the way it makes everyday life so much easier. Most of us have enough to worry about already without having to plan a strategy for getting up from the armchair without slipping or spraining a wrist. The Sofia and its riser mechanism can really transform your life.
Quality manufacturing
Built from premium materials for years of comfort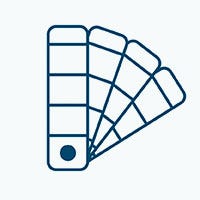 Blends in at home
Choice of subtle shades so it blends in with your decor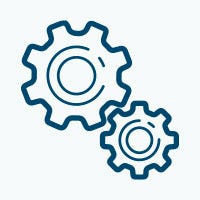 Dual motor recliners
Backrest and footrest adjust separately for perfect comfort
Your most comfortable armchair
This is a chair you'll want in your home before you've even tried out the riser and recliner features. Every aspect of the Sofia has been designed for absolute comfort, and the result is a complete success. The seat and backrest are angled to give optimum support, with extra padding around the lumbar area. The subtle flares on the wings give a sense of enclosure to make you feel even more cosy.
Made to last from premium materials
That level of comfort doesn't come by accident. The Sofia uses only the best materials for a chair that is crafted using modern technology but old fashioned principles – it's built to last! The seat uses individually wrapped coil springs packed in a no-sag frame, while the backrest is made from high-density fibre foam that keeps its shape while incorporating air pockets for extra softness.
Take the stress out of your relaxation
Does difficulty lowering yourself in and getting back up mean you've started viewing your armchair with trepidation instead of anticipation? If so, it's clearly time to make a change. The Sofia adds style and luxurious comfort, but let's not forget the most important part of all. That riser helping you up or lowering you down also means less stress for you and for your loved ones. And that's something money can't buy.
Product Weight

(kg)

59
Seat Depth

(cm)

50
Seat Height

(cm)

49
Seat Width

(cm)

50
Height

(cm)

110
Length

(cm)

85.5
Width

(cm)

92
Footrest Limit

(kg)

30
Max User Weight

(kg)

150
This chair's features include





---
Happy to assemble this product yourself?
Here's our guide
Or why not let us take care of all the heavy lifting for you?
Just choose Home Assembly at checkout.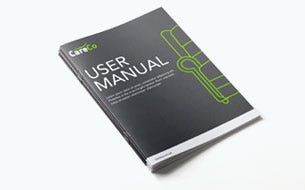 Manual
All the important info about your chair, including instructions and tips for use.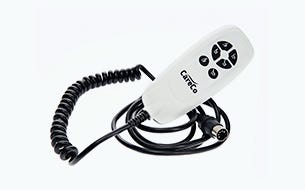 Handset
Your handset is included, so just plug it in and relax.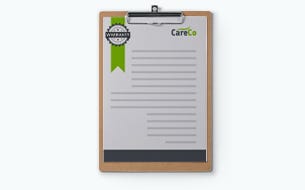 12 month warranty
Sit back and relax – it's covered if something goes wrong.
All your questions answered
Can castors be fitted to Sofia chair?
None
Submitted by Mr Hamilton - Po119bt. Hayling Island
Yes, if castors are required: two lockable castors (for rear of chair) and two normal castors (for front of chair) are provided. Details on page 4 of the manual: https://s3.amazonaws.com/careco-web-manuals/Recliner+Manual+31-07-18.pdf
Is the foot lift independent of the lie back?
Can you raise the foot rest without lowering the back of the seat?
Submitted by Sofia - Warrington
Yes the foot rest on the Sofia Riser Recliner Chair moves independently from the back of the seat. Thank you for your question Sofia!
Take the comfort test in store
Showrooms open 7 days a week