Lynton with Heat & Massage
Here's a luxury leather recliner with hidden depths. Beneath the Grade A upholstery lies a host of features that can bring you comfort and soothe your aches and pains. Dual motor recliners mean you can adjust both the backrest and the footrest separately and the riser mechanism takes the risk out of sitting and standing. The Lynton also features massage and heat therapy for your neck, back and thighs.

Price Match Promise
Found it cheaper somewhere else?
Delivery Options
Choose between Room of Choice & Home Assembly
Documents
Manuals, guides and a printable overview
Heat and massage therapy in your chair
The Lynton goes one step beyond other riser recliners by providing a soothing heat and massage action to the neck, back and thighs. With a choice of intensity, mode and duration settings, you can customise it to your personal preferences and requirements. When added to a host of other great features, such as the dual motor setup, luxury leather upholstery and extra soft cushions, it makes the Lynton hard to beat.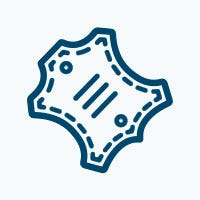 Leather upholstery
Finished in supple Grade-A leather, in cream or chestnut
Precise adjustment
Set armrest and footrest to your exact needs with dual motors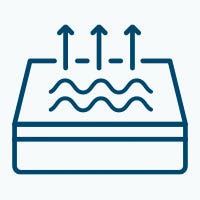 Heat and massage
Soothe your aches and pains while you sit back and relax
Top of the range features and quality
The Lynton is packed full of features to enhance your safety and comfort, from the smooth riser mechanism that helps you gently to your feet to the heat and massage function that works gently on your neck while you sit back and relax. The Lynton showcases high quality craftsmanship and premium materials, making it a chair that will continue to outperform the rest for years to come.
Perfect comfort for all shapes and sizes
The Lynton provides an oasis of comfort and relaxation for anyone to enjoy. But in particular, those of above average height and weight will be blown away by how cosy it feels. There's no need to worry about placing too much demand on the riser or recliner mechanisms. Both use high powered motors so every aspect of the chair's functionality can be enjoyed without compromise by users weighing up to 25 stone.
No worries, no aches and pains
If you find yourself dropping like a stone into an armchair and then using lots of energy and ingenuity to get back up, a riser will transform your life. It rises up to meet you and lowers you into a seated position, and then lifts and tips gently forward to help you to your feet. As well as making life easier, it also reduces the worry factor for your family. Best of all, it's all controlled from a simple handset.
Please note: The massage function in this chair uses magnets, which may affect the ability of pacemakers to fully function or send important signals.
Product Weight

(kg)

59
Seat Depth

(cm)

52
Seat Height

(cm)

49
Seat Width

(cm)

51
Height

(cm)

105
Length

(cm)

92
Width

(cm)

98
Footrest Limit

(kg)

30
Max User Weight

(kg)

150
This chair's features include





---
Happy to assemble this product yourself?
Here's our guide
Or why not let us take care of all the heavy lifting for you?
Just choose Home Assembly at checkout.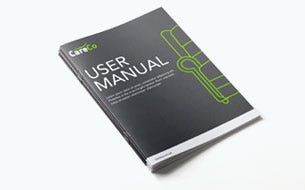 Manual
All the important info about your chair, including instructions and tips for use.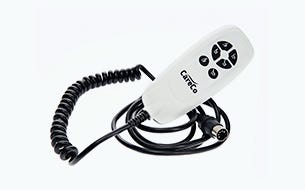 Handset
Your handset is included, so just plug it in and relax.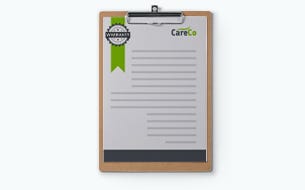 12 month warranty
Sit back and relax – it's covered if something goes wrong.
All your questions answered
Would this be delivered into our home in one part or does it require someone
Would this be delivered into our home in one part or does it require someone else to put it together?
Submitted by Holly - Lakenheath
Thank you for your enquiry. The Lynton Rise Recliner Chair comes in two parts. On a standard delivery it will come to your door only and an abled bodied person will need to slot the back of the chair into the seat to assemble the chair. If no one is available to take delivery and put the chair together, and engineer delivery is the alternative option. With this option the chair is brought into the home and put together by the engineer. This takes between 8-10 working days and costs 80. For any further information please contact our dedicated Sales Team on 0800 111 4774.
Take the comfort test in store
Showrooms open 7 days a week