Find your local mobility showroom
Our showrooms are open 7 days a week, helping you find a mobility aid to make every day a better day.
East Midlands
East of England
Greater London
Lancashire
North East England
North West
Scotland
South East
South West
Wales
West Midlands
Yorkshire and the Humber
Save on Made in the UK furniture
Pop into your local showroom with your exclusive voucher to save up to £100 on all of our Made in the UK furniture, including our luxurious 4-motor riser recliners, fireside chairs and adjustable beds. Comfort crafted all for you, and all for less when you download the voucher below.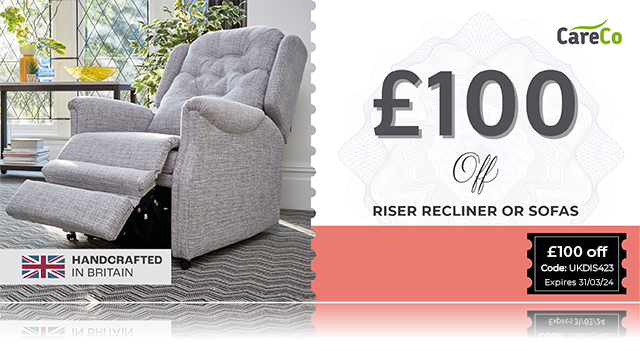 £100 off
Riser Recliners and Sofas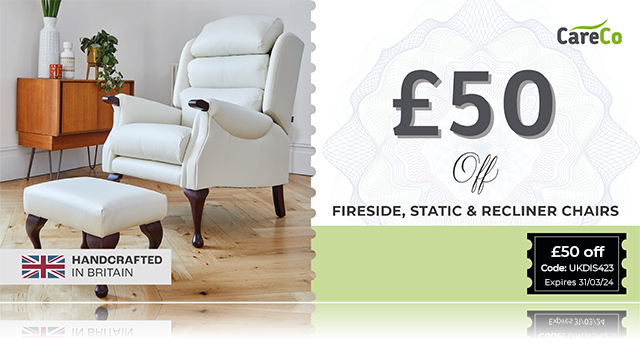 £50 off
Fireside, Static or Recliner Chairs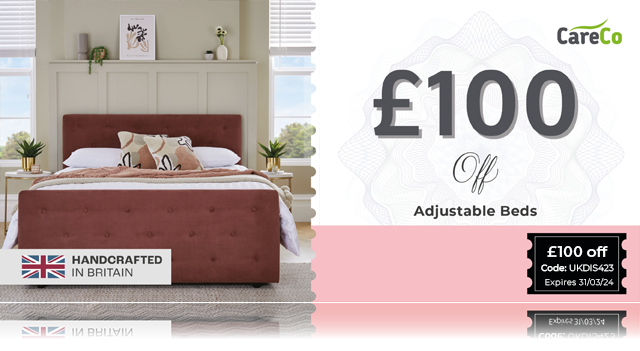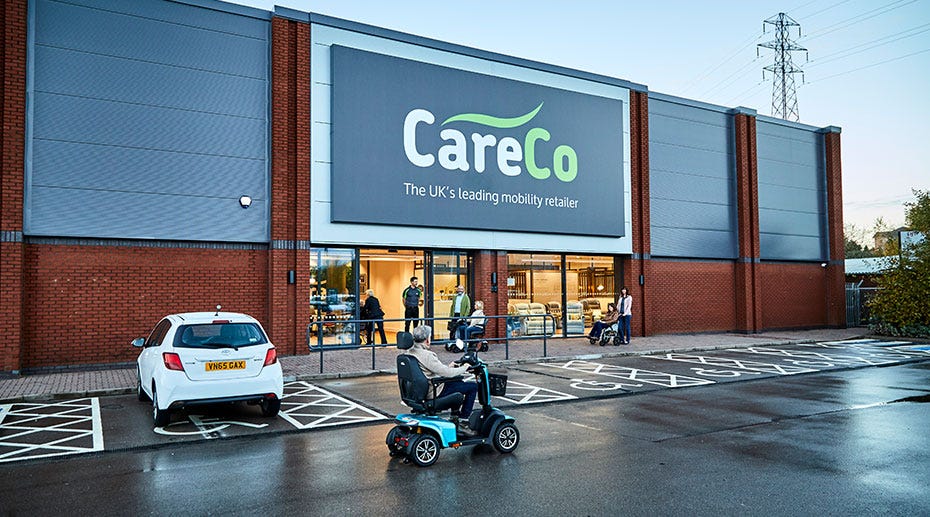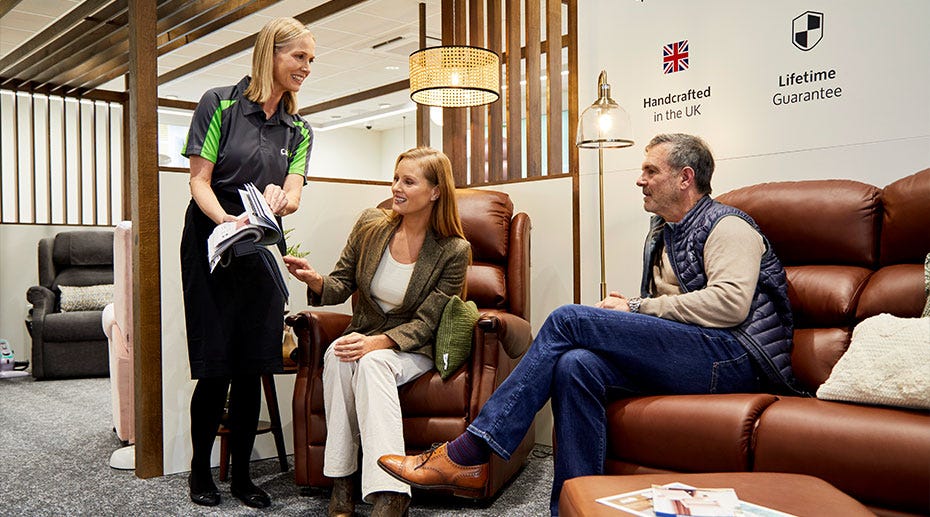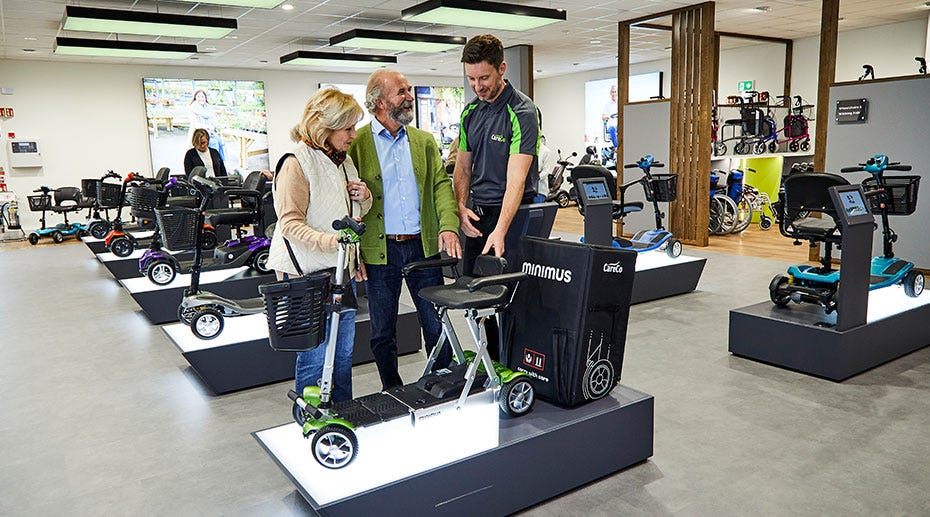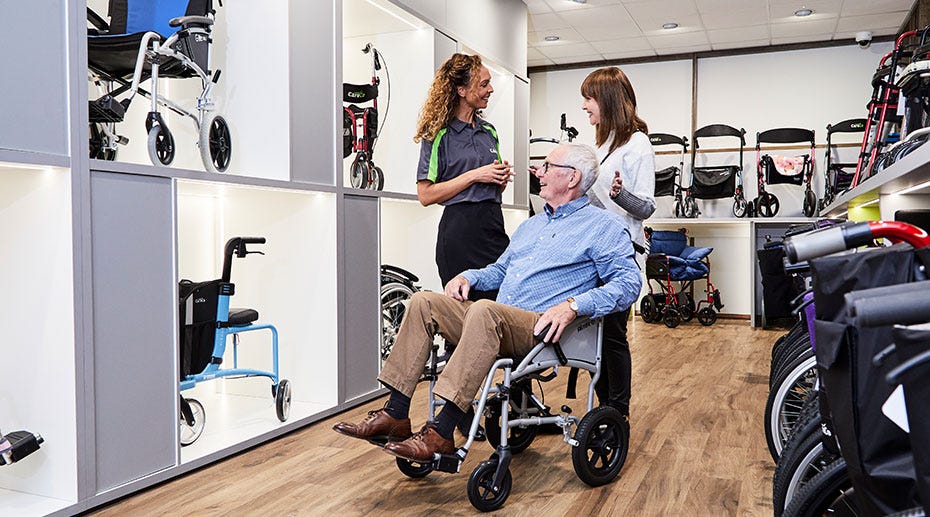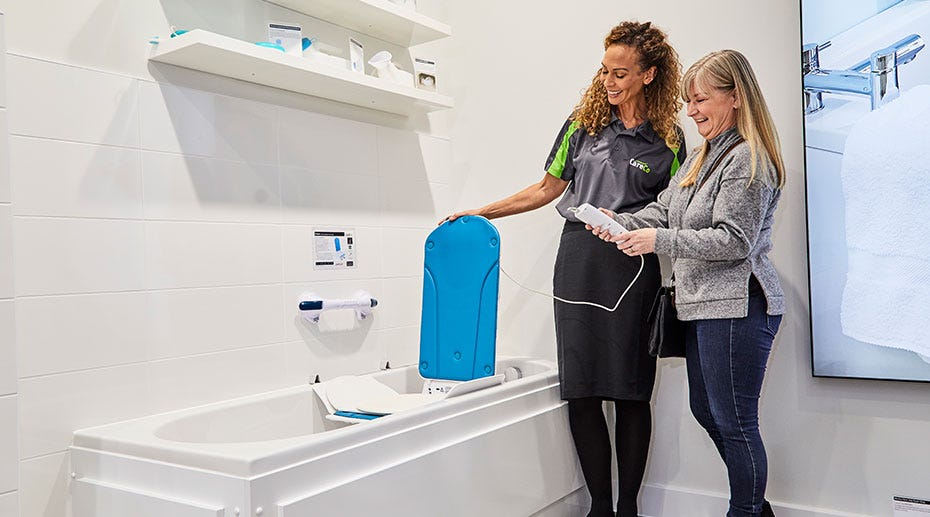 What to expect in a CareCo Showroom
A visit to one of our UK mobility showrooms is the best way to find exactly what you need. We design all of our showrooms to be open-plan and as spacious as possible, giving you plenty of room to get hands on with a huge range of products. Comfort-test our riser recliners, spend some time with a few different wheelchairs or take a mobility scooter for a spin.
Read moreYou'll also find dedicated areas for things like bath lifts, bedroom aids and living aids. Our UK showrooms stock the most popular equipment from the CareCo range, as well as the best products from the biggest brands in the industry, including Pride Mobility, Abilize and Drive, all ready to go on the day or available for delivery. And don't forget to grab a tea or coffee while you're with us!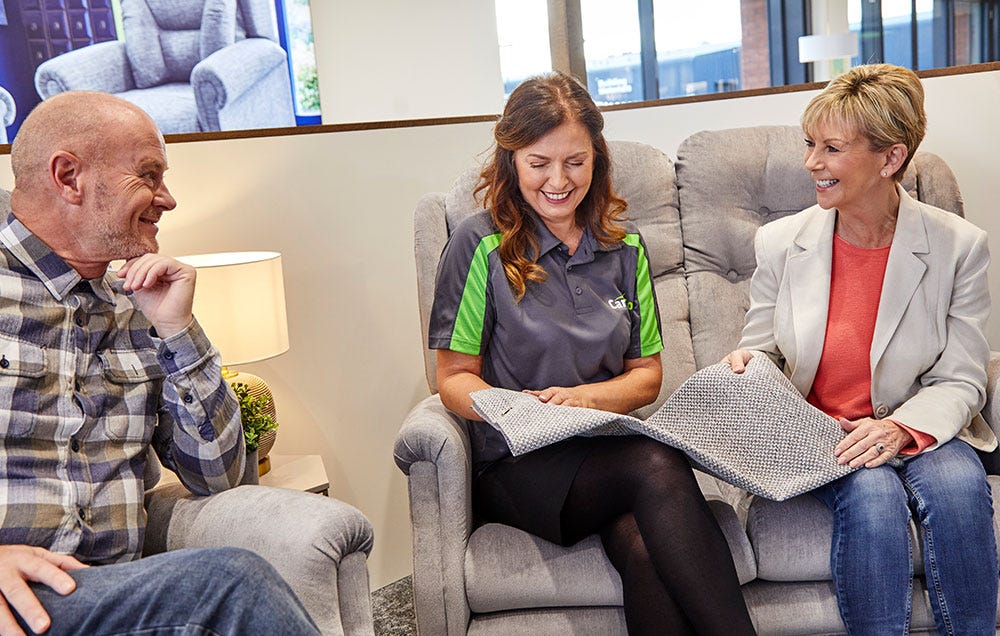 Expert advice and recommendations
Our showroom advisors know all there is to know about our products. So, if you need some advice or you're looking for a recommendation, just ask!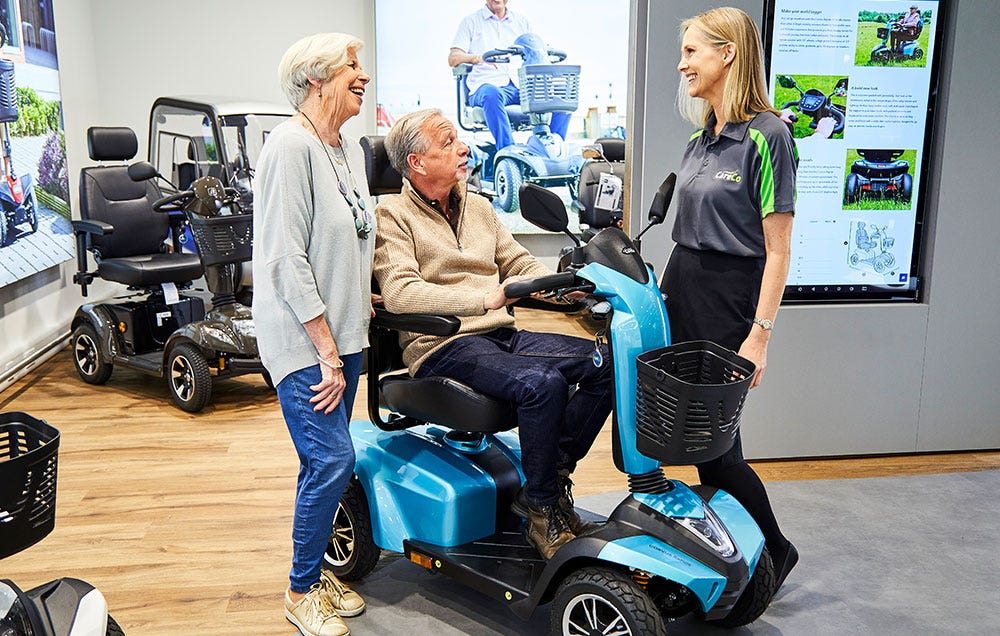 Test drive a mobility scooter
We'll be happy to get you set up with a mobility scooter of your choice for a test drive. It's the best way to find the model that suits you and your lifestyle.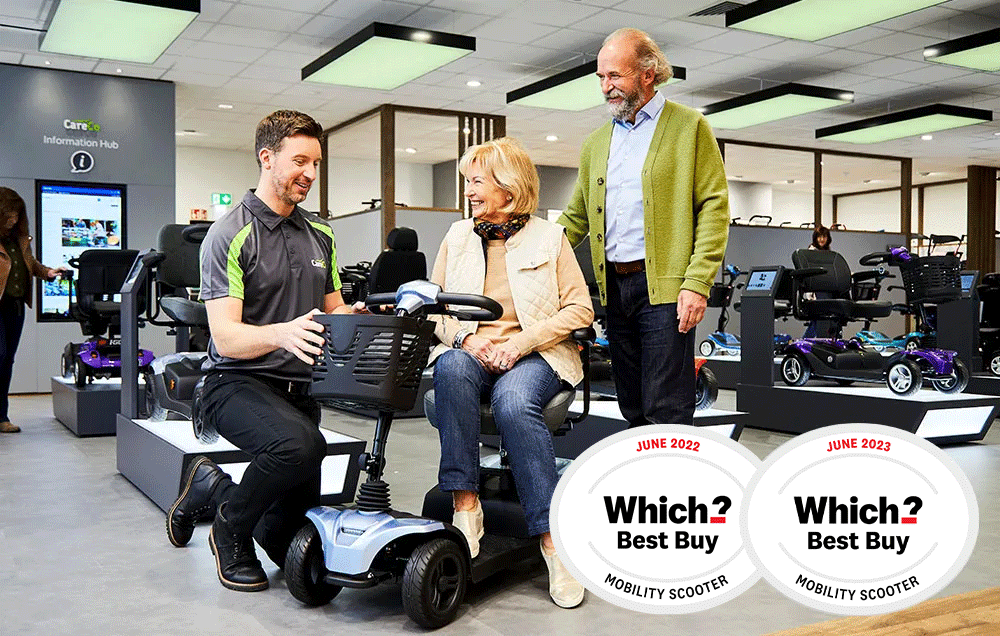 Which? Best Buy scooters
Visit our showrooms to test drive our mobility scooters endorsed by Which?, the UK's consumer champion, for their handling, comfort and easy storage.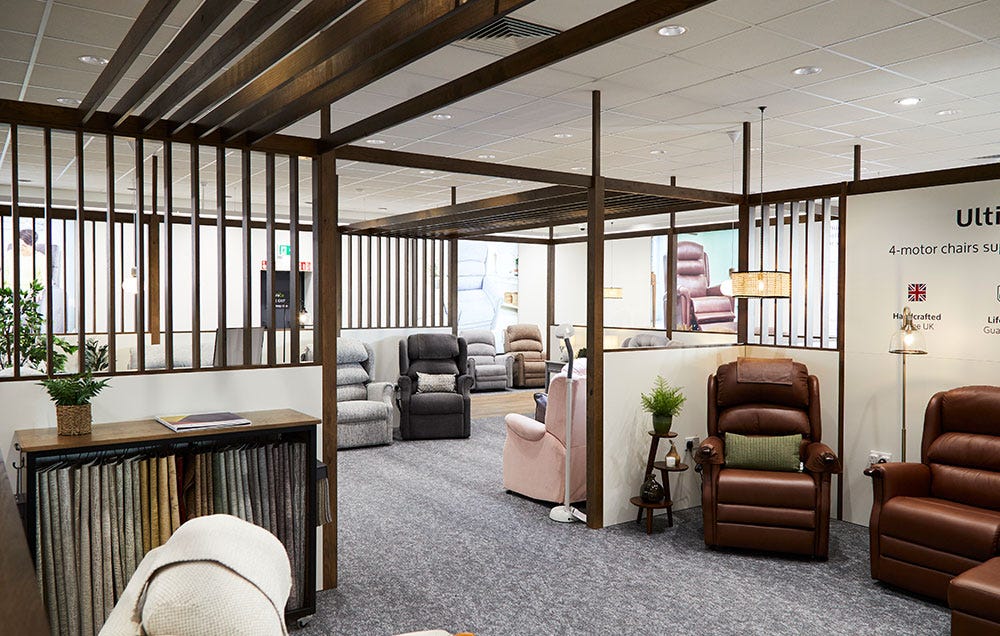 Open-plan & spacious layouts
There's plenty of room to get hands on with our selection of mobility equipment, whether you're testing a wheelchair, a walking aid or a powerchair.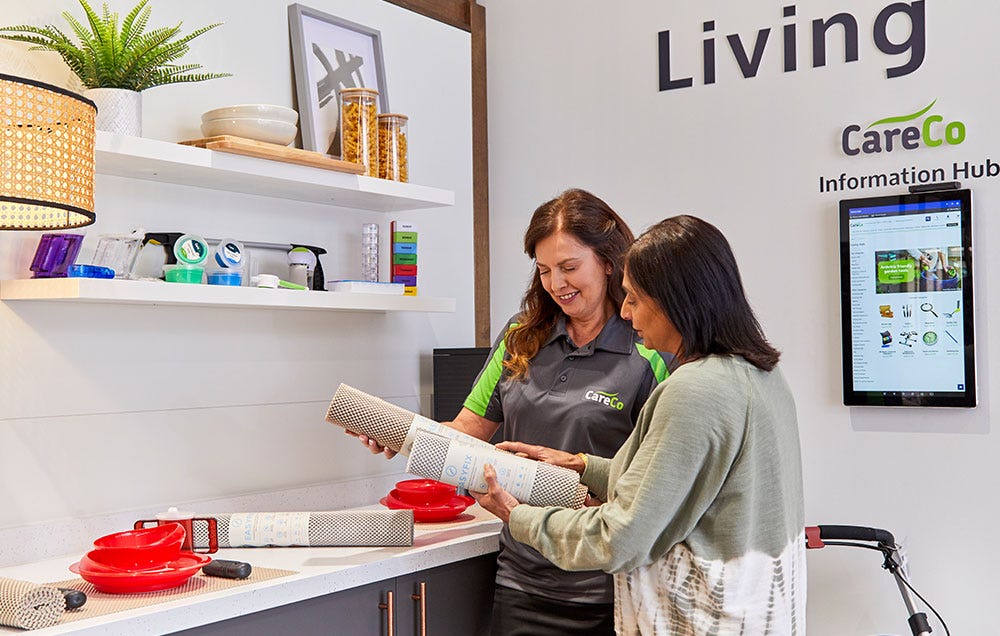 Dedicated areas for every kind of aid
With dedicated areas for things like bath lifts and adjustable beds, shower chairs and stair lifts, it's easy to see how our products can help you in your own home.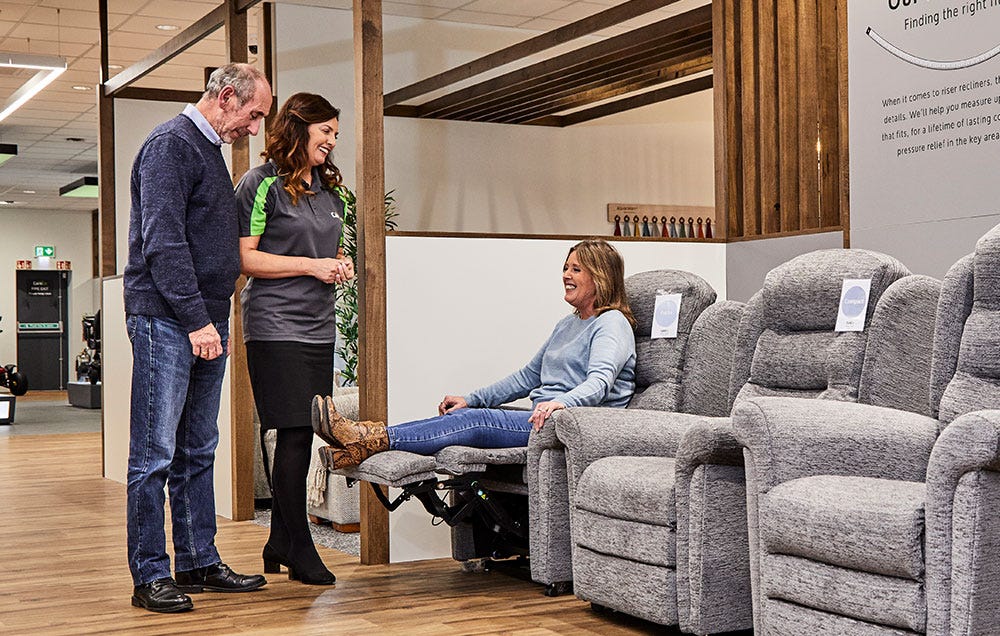 Find your new favourite chair
Our riser recliners are available in a huge range of styles, fabrics, colours and patterns, so you can find a chair that keeps you comfortable and suits your home.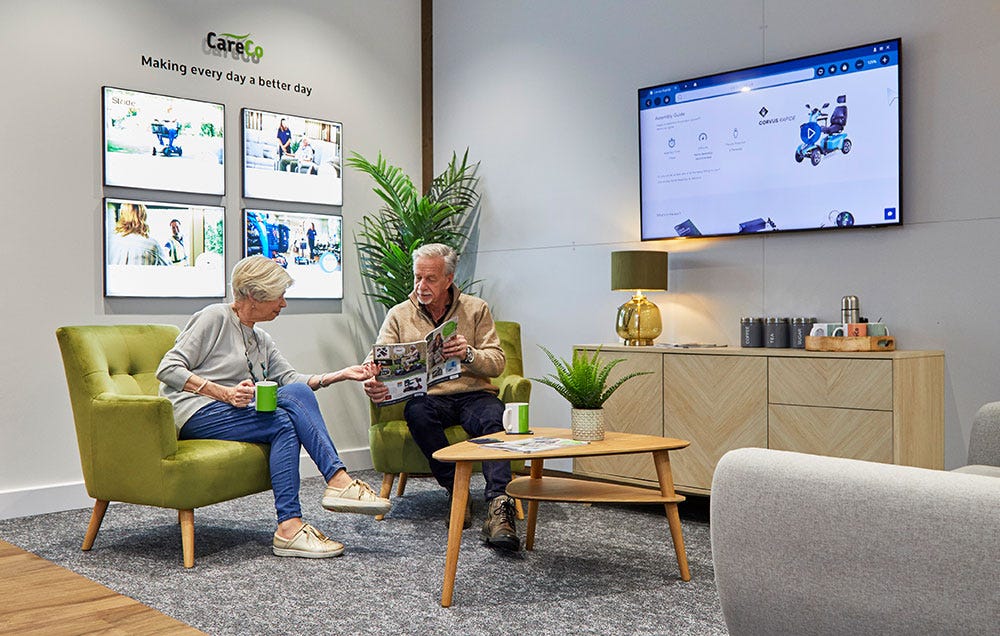 Welcoming & relaxing environments
Chat with our mobility advisors over a cup of tea or coffee while you're with us. They're happy to help you find the product that will improve your quality of life.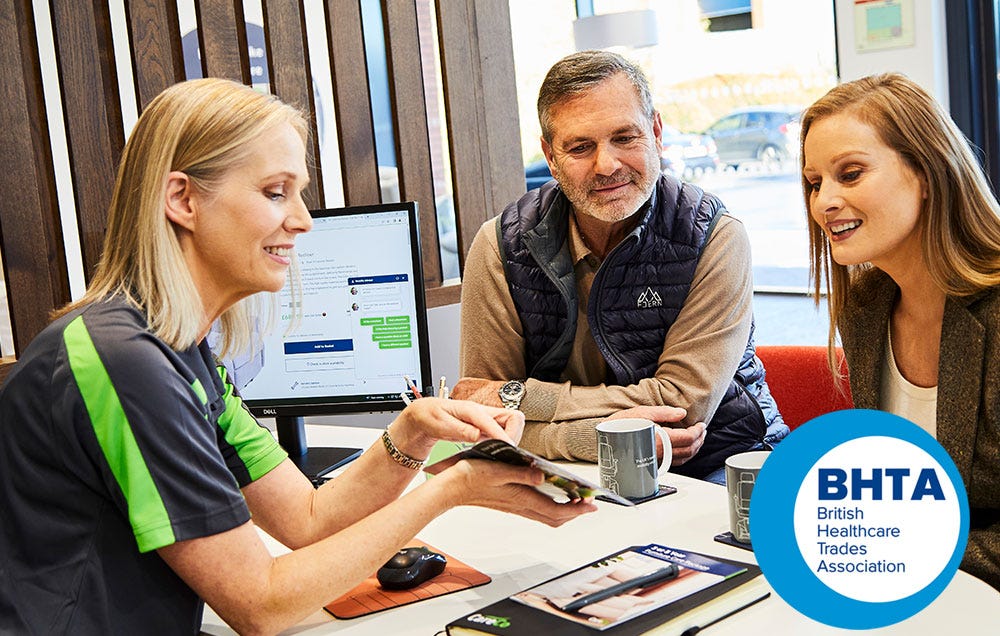 BHTA Member
As members of the UK's oldest and largest healthcare association, you can be sure of our commitment to excellent customer care at all times.