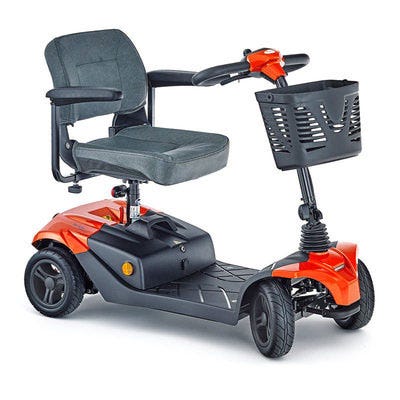 Abilize Stride Sport
A stylish model with modern colours and a sleek design, the Abilize Stride Sport is one for those looking for a versatile travel scooter. The ability to disassemble this scooter into 5 parts make it easy to store and transport, while the rear suspension system is a nice touch not often found on smaller travel mobility scooters. With the Stride Sport, Abilize have developed what is sure to be a popular scooter for years to come.
Abilize Pursuit
With its larger rear wheels and high-performance setup, the Pursuit from Abilize will help any powerchair user to rediscover an independent life. Everything you need for smooth, comfortable travel is included, like a padded seat with adjustable backrest that resists compression over time. And the drop-in batteries are easy to lift in and out, so you can lighten the load of this electric wheelchair for travel.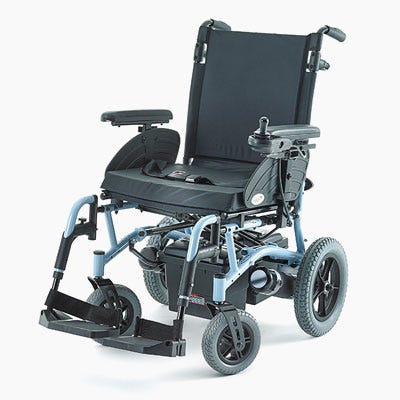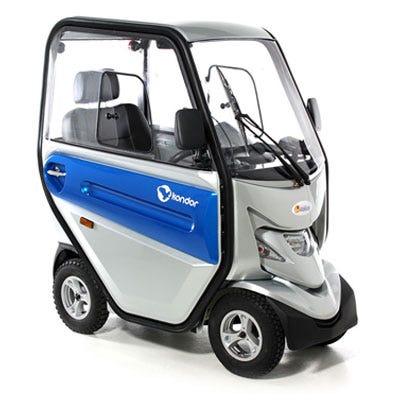 Abilize Kondor
The Abilize Kondor is just like a luxury car. This weatherproof cabin mobility scooter is fitted with an internal heater, windscreen wipes and an internal LED light, so you can always get out and about whatever the weather. All-round suspension protects you from bumpy terrain, while a full lighting kit and the option of upgrading to a reversing camera keep you safe and seen on the roads.