Tuni Nova Indoor Walking Aid
One of Tuni's premium walking aids, the Nova is a classically designed indoor rollator. Whether in the home, hospital or a care environment, the Nova's stability and lightweight frame make it a fantastic support for anyone struggling with their balance when walking. It's sleek, modern frame stands out in a world of clinical mobility aids, offering something a little different for the more stylish individuals out there.
Tuni Vision Self Propelled Wheelchair
The Vision follows in the footsteps of other products in the Tuni range with its modern design. A comfortable journey is guaranteed by the foam-filled padded backrest and soft armrests, and the quick-release wheels make light work of transporting the wheelchair. Those all-terrain tyres will also be appreciated by those looking to explore more with their self-propelled wheelchair.
Tuni Vision Self Propelled Wheelchair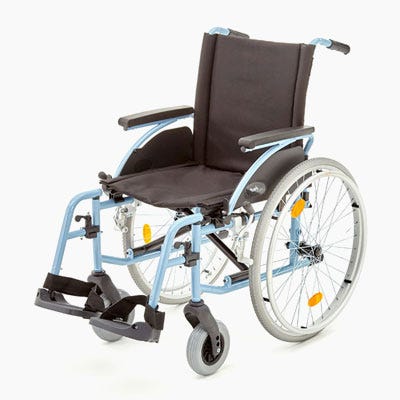 Tuni Prism Outdoor Walking Aid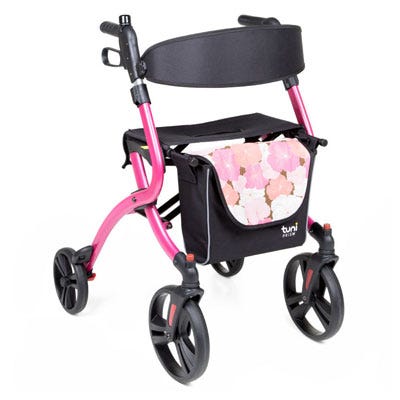 Tuni Prism Outdoor Walking Aid
The Prism is a fantastic addition to the Tuni range of walking aids, with 3 stylish designs to choose from and a super strong, lightweight and durable aluminium frame. This rollator is easy to manoeuvre without losing stability, perfect in busy places like pubs and supermarkets. Need something for your shopping? Tuni have included a detachable bag with the Prism, with plenty of room for all your bits and pieces.