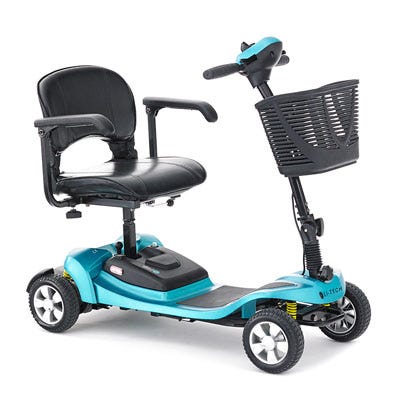 Li-Tech Air
The first model in Li-Tech's lithium scooter range, the Air combines the latest technology with lightweight construction and modern design. We love lithium-ion batteries like those in the Li-Tech Air. Smaller and lighter, they are also better equipped for everyday use, so your scooter will last longer and perform better. The Li-Tech Air is a compact travel mobility scooter, easy to store and comfortable to ride.
Li-Tech Marathon
The Li-Tech Marathon offers an unbelievable 26-mile range, so if you're up for long distance journeys, this is the one for you. Like the rest of the Li-Tech range, the Marathon uses lightweight lithium-ion batteries, like those used in Tesla's electric cars, as well as full suspension for a comfortable ride over rough and uneven roads. All the finishing touches are included, from the height-adjustable swivel seat to the easily dismantled frame.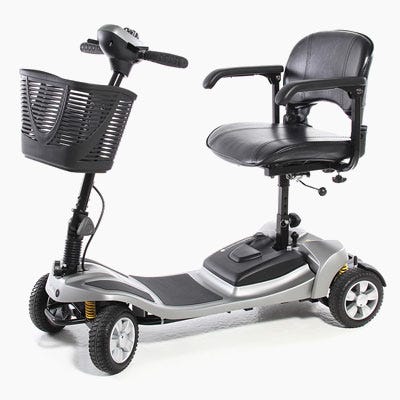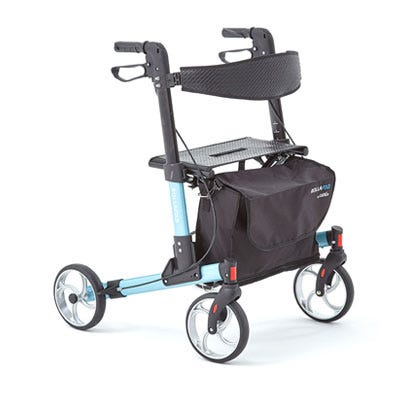 Li-Tech Neon
Bolstering the Li-Tech line up is the brand new Li-Tech Neon, a superb travel scooter that uses aluminium technology for extra mileage and a lighter overall weight. This easy to handle portable scooter has a heaviest part of just 9.98kg when disassembled, so it's much easier to lift into car boots and storage areas. And with Li-Tech's lithium-ion battery, the Neon is all set for everyday use.