Li-Tech Air Lithium Scooter
The future has arrived and we like what we see! The Li-Tech Air represents a new generation of mobility scooters. It's lighter, better performing and faster to charge than anything that's come before it, and it is all thanks to the lithium battery power at its heart. As well as the lighter weight and faster charging time, lithium-ion batteries last longer and deliver consistent performance even at low charge.
Delivery Options
Choose between Room of Choice & Home Assembly
Documents
Manuals, guides and a printable overview
The UK's first lithium travel scooter
Lithium-ion technology is driving change across many areas of transport, and mobility aids are no exception. These power cells provide performance that is on another level compared with lead acid batteries. Small, light and with a faster charging time, they also deliver consistent performance regardless of the level of charge - so a battery that has two percent charge is just as powerful as one that is fully charged.
Easy to transport
Separates in seconds into five manageable lightweight pieces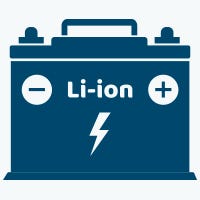 Lithium power source
For lighter weight, faster charging and optimum performance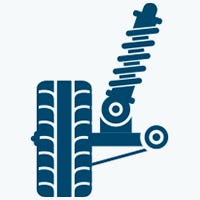 All round suspension
Soaks up the bumps so you reach your
destination in comfort
Intelligently designed for your comfort
Everything about the Li-Tech Air has been designed with your comfort and convenience in mind. The plush seat is generously padded and height adjustable, and it swivels to the side to make boarding and alighting as easy and safe as possible. Out and about, it's incredibly easy to operate, even if you have limited grip and dexterity, thanks to large controls with great sensitivity. It's ideal for those living with arthritis.
A smoother ride wherever you go
Li-Tech has taken the unusual step of incorporating all-round independent suspension on the Air. At least, it's an unusual feature on a travel scooter. You'll really notice the difference as rattles and bumps are absorbed, and if you usually find travel scooters too uncomfortable due to vibrations being transmitted up your spine and leaving you black and blue, this one is definitely something you should try.
Perfect for regular trips in the car
The Air can be split into five components in no time, and it's just as easy to reassemble when you arrive at your destination. The heaviest part weighs a mere 15kg (33lb) so it's manageable if you are travelling on your own. The design makes it easy to store out of the way when it's not in use, too. Off-board charging means you can leave the scooter packed away while you take the battery pack indoors to charge.
Battery Size (Ah)
10.75
Battery Type
Lithium-ion
Battery Brand
Samsung
Battery Certification
Lithium-ion battery designed to UK / EU regulations
Off Board Charging
Yes
Range up to

(km)

11.2
Watt Hours
258
Front Wheel Size

(cm)

19.1
Ground Clearance

(cm)

5
Heaviest Part

(kg)

15
Incline Rating (Degrees)
6
Max Speed

(km/h)

6
Number of Wheels
4
Product Weight

(kg)

38
Rear Wheel Size

(cm)

19.1
Seat Depth

(cm)

38
Seat Height Max

(cm)

48
Seat Height Min

(cm)

40.3
Seat Width

(cm)

43
Swivel Seat
Yes
Tiller Type
Standard
Turning Radius

(cm)

125
Tyres
Solid
Height

(cm)

90
Length

(cm)

104
Width

(cm)

50
This scooter's features include





---
Happy to assemble this product yourself?
Here's our guide
Or why not let us take care of all the heavy lifting for you?
Just choose Home Assembly at checkout.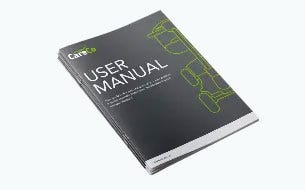 Manual
All the important info for your scooter, including assembly instructions if you need them.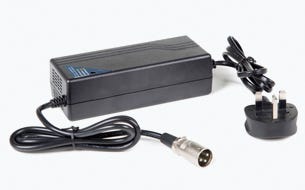 Charger
Your charger is included, so you can get out and about right away.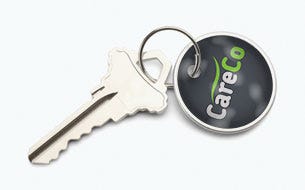 Key
Your scooter comes with a spare key, for extra peace of mind.
All your questions answered
Fancy taking it for a spin?
Test drive at your local showroom