This remote-activated folding scooter boasts ground-breaking battery technology, with the same types of power cells as those used in Tesla cars. They are far lighter than the Nickel Cadmium batteries used in most scooters yet they still give the Velo a range of more than 10 miles between charges. Other innovative features include touch screen security and an adjustable delta tiller that makes for easy operation.
Delivery Options
Choose between Room of Choice & Home Assembly
Documents
Manuals, guides and a printable overview
Ground breaking comfort and convenience

The Velo uses the most innovative technology to provide a mobility aid that is both comfortable and hassle-free. One press of the remote key fob and in just eight seconds it is unfolded powered up, ready for you to settle into the luxury padded seat and be on your way. The delta tiller makes operation easy, even if you have limited grip or strength, so this is a great choice if you are arthritic or a stroke survivor.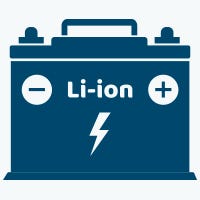 Amazing lithium tech

Lighter, more powerful and faster charging batteries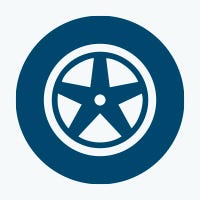 Larger 20cm wheels

Enhanced stability and better traction on tricky terrain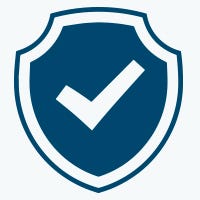 Safe and secure
Remote security locking and LED lights front and rear

Hi-tech features for your safety

The Velo's remote fob can be used to both fold and unfold the scooter remotely and to deactivate the security lock. If you prefer, you can also unlock the scooter by entering a code on the LED screen. In use, you'll love the extra safety features, which include anti-tip wheels, front and rear LED lights, a brake light, rear bumper and a horn. There's also a speed limiter to keep you and others safe in crowded areas.

Extra comfort where you need it most

Riding out on a scooter stops being fun if your hands are throbbing trying to steer or you're getting painful vibrations up your back with every yard travelled. The Velo provides extra protection where you need it most to prevent these things from happening. The well padded seat soaks up all the bumps, while the delta tiller means you can operate the steering, throttle and brakes with the lightest touch.

All the benefits of li-ion batteries

The difference between lithium batteries and the lead acid alternatives is like night and day. Lithium batteries last around 10 times longer, are significantly lighter and typically have a range that is about 40 percent longer. They take around half as long to charge and there's no power drop off when they are getting low. On top of all that, they are the more environmentally responsible option for disposal, too.

Battery Size (Ah)
17.4
Battery Type
Lithium-ion
Battery Brand
Panasonic
Battery Certification
Lithium-ion battery designed to UK / EU regulations
Off Board Charging
Yes
Range up to

(km)

17
Watt Hours
417
Folded Height

(cm)

51
Folded Length

(cm)

77.5
Folded Width

(cm)

49.4
Front Wheel Size

(cm)

20.3
Ground Clearance

(cm)

4.3
Incline Rating (Degrees)
6
Max Speed

(km/h)

6
Motor Wattage
250
Number of Wheels
4
Product Weight

(kg)

31.2
Rear Wheel Size

(cm)

20.3
Seat Height

(cm)

39
Swivel Seat
No
Tiller Type
Delta
Turning Radius

(cm)

112
Tyres
Solid
Height

(cm)

96
Length

(cm)

95.3
Width

(cm)

50
This scooter's features include





---
Happy to assemble this product yourself?
Here's our guide
Or why not let us take care of all the heavy lifting for you?
Just choose Home Assembly at checkout.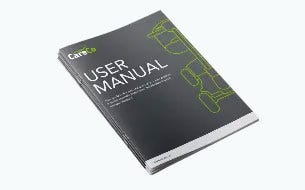 Manual
All the important info for your scooter, including assembly instructions if you need them.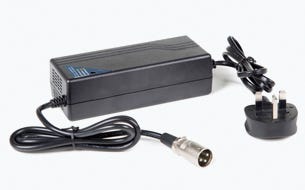 Charger
Your charger is included, so you can get out and about right away.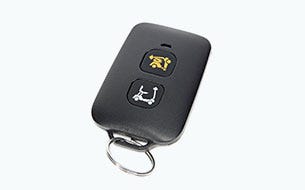 Key fob
Your scooter comes with a spare key fob, for extra peace of mind.

All your questions answered
Following delivery does this item need putting together or is it ready
We have received one of these in our workplace for one of our employees to use. I`m trying to find out if it will need putting together and how difficult this is, or whether it simply folded in the box and ready to take out, unfold and use.
Submitted by Anne-Marie - Bradford
The Li-Tech Velo will be ready out of the box - it cannot be dismantled. The arm-rests may need attaching, and the battery might also need inserting, but both are very straightforward. You should give the battery a full charge before using it. The manual will be in the box and provide full operating instructions too. If you have any issues with it do call customer services on 0845 611 8022.
What is the weight, with and without the battery?
None
Submitted by Paul Stallard - Hampshire
Weight with batteries is 31.2 kg / 68.9 lbs. Battery Weight is 3.4 kg / 7.5 lbs. Weight without is 27.8kg. Full specs can be found in the manual (Help & Advice tab)
Fancy taking it for a spin?
Test drive at your local showroom