Minimus Folding Mobility Scooter
The lightest folding 4 wheel mobility scooter in the UK, weighing in at just 17.8kg. This smart, stylish travel scooter features an innovative aluminium frame with sliding mechanisms for easy transport and storage. Ideal for short, everyday trips as well as holidays. The Minimus Folding Mobility Scooter is perfect for zipping around town, commuting in the city and jetting off for a long weekend.
Delivery Options
Choose between Room of Choice & Home Assembly
Documents
Manuals, guides and a printable overview
The lightest folding scooter in the UK
At just 17.8kg, the Minimus weighs less than the baggage allowance of most airlines. And when folded, this travel scooter fits snugly in a luggage compartment, ready to unfold and go again in less than a minute. We've even included an extendable trolley handlebar so you can wheel the Minimus behind you, just like a suitcase. It really comes in handy for commuting, especially in busy train stations and airports.
Small but mighty
9 miles of uninterrupted travel thanks to a
lithium-ion battery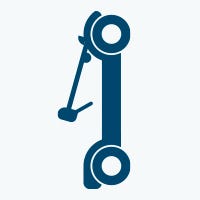 Rapid folding
Clever aluminium frame with simple sliding mechanisms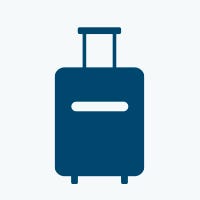 Optional extras
Handy accessories to help you get more from your Minimus
Simple sliding for storage and transport
The Minimus uses a lightweight aluminium frame with sliding mechanisms for rapid folding. In just a few movements, this scooter slides into a portable package perfect for simple storage and transportation. With the seat folded down, the front of the frame slides into the back half with a total length of just 69.5cm. Stand it vertically for storage where space is limited, or lay it flat in your car boot for days out.
Minimus scooter, maximum convenience
While it certainly is small, the Minimus goes big on performance. This scooter offers 9 miles of uninterrupted travel with a compact 4700 RPM motor for long-lasting reliability. Smaller and lighter than regular batteries, its lithium-ion batteries also last longer with regular use and are ideal for frequent travellers, helping the Minimus to outperform bigger, less portable travel scooters.
Looking for more from your Minimus?
Protect your scooter with the Minimus Carry Case, a durable reinforced canvas bag with a carry handle that's perfect for flying abroad. The Click and Go Removable Basket fits to the tiller bar to offer plenty of storage space for your essentials. And for maximum comfort, add a pair of armrests and enjoy extra support and pressure relief in your arms, wrists and shoulders.
Battery Size (Ah)
10.3
Battery Type
Lithium-ion
Battery Brand
Panasonic
Battery Certification
Lithium-ion battery designed to UK / EU regulations
Off Board Charging
Yes
Range up to

(km)

15
Watt Hours
278
Folded Height

(cm)

28
Folded Length

(cm)

65
Folded Width

(cm)

42
Front Wheel Size

(cm)

16.5
Ground Clearance

(cm)

2.5
Heaviest Part

(kg)

17.8
Incline Rating (Degrees)
6
Max Speed

(km/h)

6
Number of Wheels
4
Product Weight

(kg)

17.8
Rear Wheel Size

(cm)

16.5
Seat Depth

(cm)

22
Seat Height

(cm)

36
Seat Width

(cm)

33
Swivel Seat
No
Tiller Type
Standard
Turning Radius

(cm)

132.5
Tyres
Solid
Length

(cm)

92.5
Width

(cm)

42.5
This scooter's features include





---
Happy to assemble this product yourself?
Here's our guide
Or why not let us take care of all the heavy lifting for you?
Just choose Home Assembly at checkout.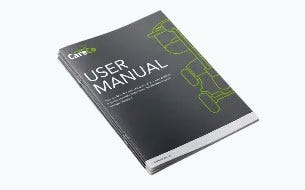 Manual
All the important info for your scooter, including assembly instructions if you need them.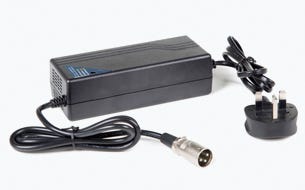 Charger
Your charger is included, so you can get out and about right away.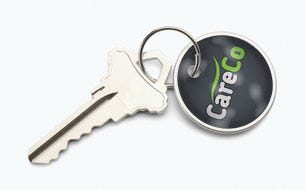 Key
Your scooter comes with a spare key,
for extra peace of mind.

All your questions answered
What is the height of the Minimus scooter - unfolded
I need the dimensions Height, width and length - unfolded AND folded to give to both a coach company and cruise ship
Submitted by Val quartley - Caerphilly
Hi ValFolded:Height 28cmLength 65cmWidth 42cmUnfolded:Height 75cmLength 92.5cmWidth 42cmYou might be interested in the Minimus Carry Case, which is 99.99 - it will help protect your scooter in transit. It is 66Hx31Lx46W.https://www.careco.co.uk/item-p-ms06179/minimus-carry-case/
Charger
Can I buy a spare charger for the battery of our Minimus scooter?
Submitted by Gill Keay - Canterbury
Yes, please call us on 0333 015 5000 to order spare parts.
Is the scooter airplane safe?
Is the scooter airplane safe?
Submitted by - The CareCo Team
Based on current airline regulations, this scooter is airplane safe. The battery is lithium-ion and is removable. We always recommend you check with your airline before travelling in case they have made any amendments to the rules.
Are there any accessories for the scooter?
Are there any accessories you can purchase for the scooter?
Submitted by - The CareCo Team
Yes, currently we have 3 accessories that can be purchased for the Minimus. A Minimus Carry Case, Minimus Arm Rests, and a Clip & Go Basket (not specific to the Minimus).
What is the weight of the lithium battery
What is the weight of the Lithium battery
Submitted by Minimus - SN4
The battery weighs 1.85kg
Can the control toggle be moved to the left hand side?
My husband has no use of his right arm.
Submitted by Minimus - Faversham
Yes, the control can be put on either side.
Do you sell a travel bag for this scooter?
I often travel on planes and trains with my scooter but without a bag they can take some damage over time.
Submitted by Gary P - Coventry
Yes, we sell a
Minimus Carry Case
that is designed to fit this scooter perfectly. It is lightweight and made from durable, reinforced canvas and provides excellent protection.
Does this come with a basket?
I would like a small mobility scooter with a basket, does this have one please?
Submitted by Mary - Farnham
This does not come with a basket, but our
Click and Go Removable Basket
is the perfect choice for this model. It is very easy to attach and remove, so you can also use it as your shopping basket too.
can i buy a spare battery
at what price
Submitted by t williams - BLACKWOOD
HelloYes, you can purchase a spare lithium-ion battery for 399.
Fancy taking it for a spin?
Test drive at your local showroom