iCONNECT Zora Carbon Powerchair
The lightest powerchair in the world! Coming in at a featherweight 13 kg, the iCONNECT Zora Carbon Powerchair weighs less than some manual wheelchairs but it pulls no punches when it comes to packing in the features. This groundbreaking lightweight powerchair takes its cues from the world of road bikes, with a frame crafted from carbon fibre for optimum strength and durability. And with airline-friendly batteries and quick and easy folding, this is one powerchair that really can go with you wherever you need it to.

Price Match Promise
Found it cheaper somewhere else?
Delivery Options
Choose between Room of Choice & Home Assembly
Documents
Manuals, guides and a printable overview
The lightest powerchair in the world

Expert engineering and the latest technology means this powerchair weighs less than any other you'll find on the market. The frame is made up entirely of carbon fibre, chosen for its impressive strength to weight ratio. Five-times stronger than steel and twice as stiff, it also resists corrosion and it doesn't fatigue over time. The higher compression strength of carbon fibre coupled with the reinforced seat panel means that despite its lightweight build, this powerchair still supports up to 120 kg in weight. In short? The Zora is the way to go if you want a powerchair that will last.


Full carbon fibre frame
For lightweight strength that powers through everyday use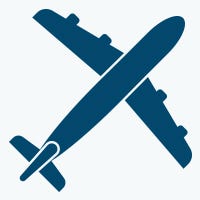 Airline-friendly batteries

And a folding frame, so your powerchair can go everywhere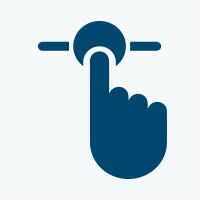 Innovative control panel

With speed settings and battery display
Sleek and slimline style
That carbon fibre frame isn't just functional – it looks extra special too. The Zora has a minimalist design but it maxes out the style, with the black flecked carbon fibre frame looking smoother and sleeker than aluminium powerchairs. The half-folding backrest is perfect for quick and easy storage at home and stowage on planes, trains and automobiles, while the magnesium alloy wheels add yet another touch of class.
Carbon comfort
The Zora Carbon holds up just as well outdoors as it does gliding around indoors. The expertly engineered carbon fibre frame counteracts the discomfort of tough outdoor terrain like kerbs and cobbles, and the solid tyres mean there's no chance of a puncture ruining your day. Flip up armrests allow for easier side transfers and the aerated backrest relieves pressure for longer journeys. The cushions are removable, too, so you can wash them when you need to.
Powered by the future
The Zora Carbon houses a 10Ah lithium-ion battery that charges quicker, lasts longer and weighs less than SLA batteries. You'll get 15 km on a full charge – but the batteries are light enough that you could carry a spare and double up your range. On- and off-board charging add to the convenience, and at 240 watt hours it can be taken on a plane (but it's always worth checking with your airline before flying).
Double your range to 18 miles with the Zora Carbon Powerchair Spare Battery. Switching between batteries couldn't be easier. Keep the spare battery in the integrated battery holder underneath the seat, and when the time comes just remove the used battery, slide in the fully charged one and get going again. Add the Attendant Control Bracket to allow carers to operate the chair.
Download our printable 1-page overview of the Zora Carbon Powerchair.
Battery Size (Ah)
10
Battery Type
Lithium-ion
Battery Brand
Panasonic
Battery Certification
Lithium-ion battery designed to UK / EU regulations
Range

(km)

15
Range up to

(km)

15
Folded Height

(cm)

68.5
Folded Length

(cm)

72
Folded Width

(cm)

30
Front Wheel Size

(cm)

16.5
Half Folding Back
Yes
Incline Rating (Degrees)
6
Max Speed

(km/h)

6
Motor Wattage
240
Product Weight

(kg)

13
Rear Wheel Size

(cm)

27
Seat Depth

(cm)

40
Seat Height

(cm)

46
Seat Width

(cm)

42
Turning Radius

(cm)

90
Tyre type
Solid
Height

(cm)

86
Length

(cm)

90
Width

(cm)

58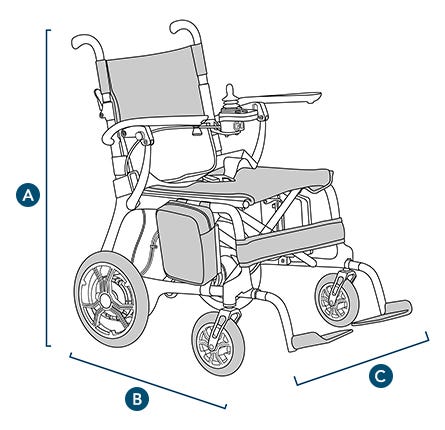 This powerchair's features include




---
Happy to assemble this product yourself?
Here's our guide
Or why not let us take care of all the heavy lifting for you?
Just choose Home Assembly at checkout.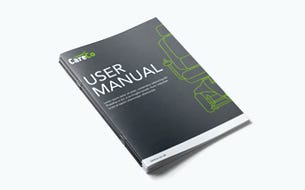 Manual
All the important info for your powerchair, including assembly instructions if you need them.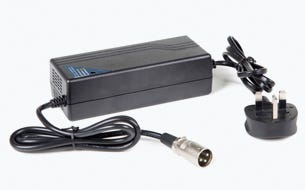 Charger
Your charger is included, so you can get out and about right away.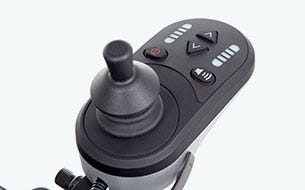 Joystick
This can be attached to either the right or left armrest of your powerchair depending on your needs.
All your questions answered
Folding
How do you fold the wheelchair to put in the boot of the car?
Submitted by Sue Reynolds - Tq12 3sl
Zora PowerChair DC Motor
What type of DC Motor does the Zora have, is it a Brushless or Brushed ?
Submitted by Keith Eames - Corfe Mullen, Wimborne
The Zora has a brushless motor.
Fancy taking it for a spin?
Test drive at your local showroom