Wheelchairs might seem like a basic mobility aid compared to mobility scooters, but they're a lot more versatile than you might think. Without motors or batteries, they are more affordable than a scooter, and for many people they make excellent everyday travel aids. They are also easy to store, with lightweight frames perfect for transporting in the boot of your car or taking on the bus or train.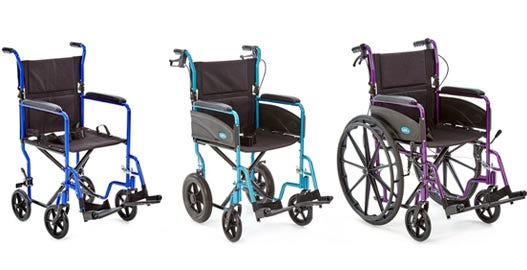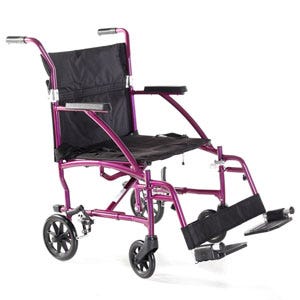 Travel Wheelchair
Travel wheelchairs are designed to travel over short distances, with handles fitted on the back for an attendant or carer to take control of pushing the chair. Lightweight folding frames make transit wheelchairs easy to store and transport.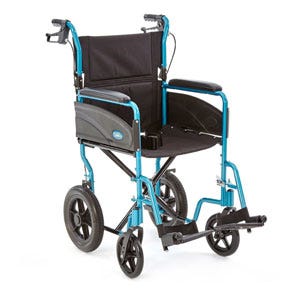 Transit Wheelchair
With slightly larger wheels than a travel wheelchair, our transit wheelchairs are a good option for attendant-propelled travel both indoors and outdoors. Extra features, like padded armrests and cable brakes, are often included on these manual wheelchairs.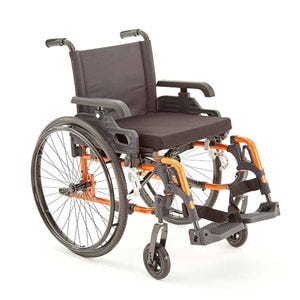 Self-Propelled Wheelchair
A self-propelled manual wheelchair provides the best of both worlds for those looking for more independence. Large rear wheels are fitted with hand rims for comfortable control, but ergonomic handles are still included if attendant-propelled travel is required.

Max User Weight
Make sure the wheelchair is designed to comfortably support your weight.

Carry Weight
Will you be able to lift the wheelchair into the car or a storage area?

Wheelchair Type
Will you need an attendant to push the wheelchair, or would you like to self-propel?

Crash Tested
Will you be using the wheelchair as a seat in a car or other vehicle?

Things to consider before buying a Wheelchair
Whether transit, travel or self-propelled, the wheelchair you choose depends on your mobility and how much independence you'd like. Like anything designed to help you enjoy day to day life, the choice you make is a personal one, so it's important to figure out which features will make the biggest difference for you. The questions below should help you make a decision that's right for your lifestyle.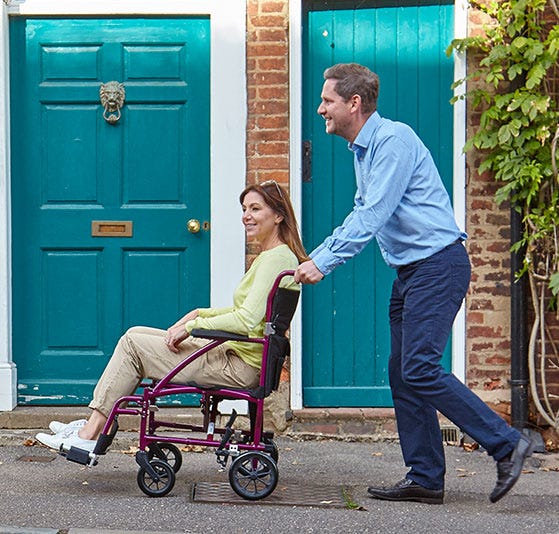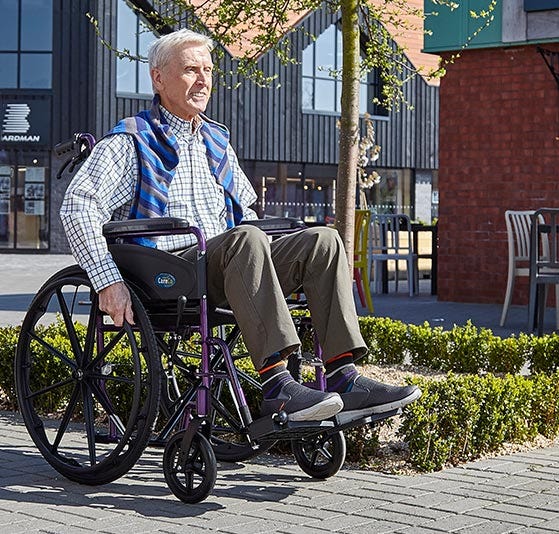 Do you need to travel independently with your Wheelchair?
Only a self-propelled wheelchair will enable you to travel without the assistance of a carer or wheelchair attendant. The large rear wheels and hand rims allow you to propel yourself relatively easily, but you might want to consider whether you have enough upper body strength to do so. This is especially true if you are looking to travel longer distances by yourself. If you aren't strong enough to propel yourself, you should be looking at transit or travel wheelchairs, or an electric powered wheelchair. Whether a transit, travel or self-propelled wheelchair, accessibility is an important consideration. Flip-up or removable armrests and swing-away footrests are all important features for safe transfers on and off the wheelchair, whether you have assistance or not.
Do you need to transport your Wheelchair?
Folding wheelchairs lend themselves to easy transportation and storage, but there are a few features designed to make life easier. Aluminium frames are lighter without losing any durability, with some lightweight self-propelled wheelchairs offering a carry weight under 10kg. Quick release rear wheels are also a handy feature. Just push the button in the centre to remove the wheels and reduce the overall width of the chair as well as the weight, for easier storage and transportation in a car boot or on public transport.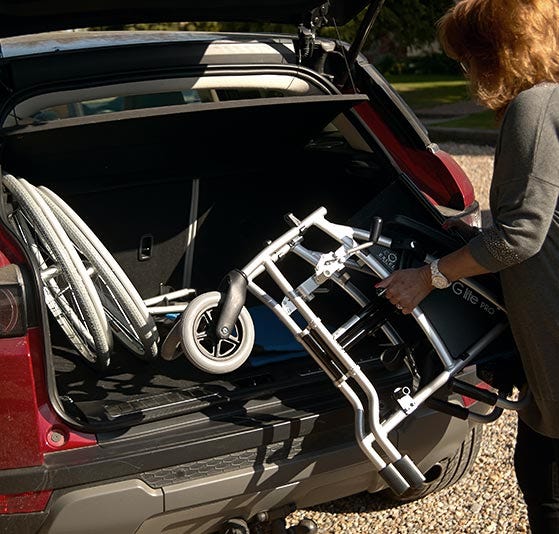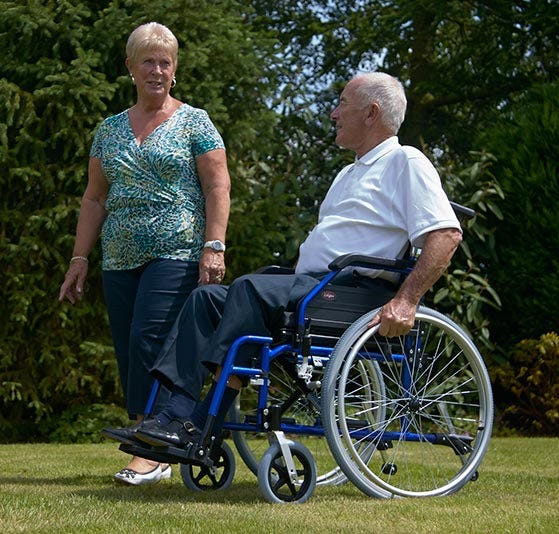 Will you travel mostly indoors or outdoors?
Outdoor travel will require some extra features for the best experience. Performance wheelchairs will often be fitted with suspension systems to dampen the vibrations of rough and uneven terrain. Extra padding in the seat and armrests will keep you comfortable – look out for contoured backrests for extra pressure relief. And pneumatic treaded tyres, rather than solid tyres, are more suited to outdoor wheelchairs travelling over long distances. So, if you'll be spending a lot of time in your wheelchair or you intend to travel outdoors, keep an eye out for these features. If you'll be using your wheelchair indoors, quick-release rear wheels can you help you through narrow doorways, and flip-up armrests can let you get closer to desks and tables, especially useful if you need a wheelchair for office work.
Wheelchair accessories
Wheelchair accessories can make all the difference when it comes to getting the most from your mobility aid. Wheelchair cushions can add welcome pressure relief and extra comfort to an unsupportive canvas seat. You might want to invest in some weatherproof protection for travelling in wet weather, with sleeveless ponchos available to let you self-propel your chair. Other accessories include attachments like walking stick holders and rear storage bags. Or why not consider a powerstroll? These power packs can take the strain out of manual wheelchair travel, especially for your carer or attendant. Finally, if you know you'll be dealing with high thresholds and other obstacles while out and about, take a look at our range of folding ramps, threshold ramps and channel ramps for accessibility.