This travel scooter boasts features and performance capability you normally only see on larger pavement scooters. These include treaded pneumatic tyres and a sophisticated front suspension system that provide an unprecedentedly smooth and comfortable ride. The lack of bumps, shakes and vibration is something you'll especially appreciate if you push the Pinnacle to the limits of its 23 mile range.
Delivery Options
Choose between Room of Choice & Home Assembly
Documents
Manuals, guides and a printable overview
The small scooter that's big on comfort
If you want the convenience and portability of a travel scooter combined with the comfort and range of a pavement scooter, look no further than the Pinnacle. It splits quickly and easily into five parts for transportation and despite its luxury features and long-range batteries, the heaviest part still weighs less than 25kg (55lb). The batteries can be charged on or off-board, whatever is more convenient for you.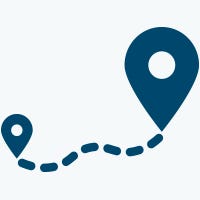 Incredible range
Twin batteries will take you 23 miles between charges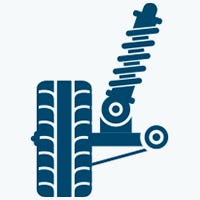 Premium comfort
Suspension system minimises jolts and vibrations on the go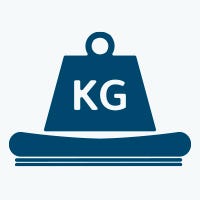 Extra robust frame

Ideal for larger users, max weight capacity 150kg (23st 9lb)

Convenient and practical for any task

A quick visit to the supermarket, a weekend away in the country or errands around town - whatever you need to do, you can do it easily with the X-Go Pinnacle. As well as its great performance and peerless comfort, it is full of extra little features to make life easier. These include a front-mounted shopping basket, additional concealed storage under your seat and even a USB port where you can charge your phone!

Be safe and confident on any terrain

The pneumatic tyres on the Pinnacle place it on a different level to other travel scooters. It's not just a case of it riding the bumps better for a more comfortable journey. The deep tread on the tyres also means they can find grip and purchase on a variety of surfaces. It's particularly capable on mud or gravel where others might simply get wheelspin. The tyres take moments to inflate using a standard bicycle pump.

Your comfort assured, mile after mile

23 miles is a long way to go between charges, but you'll relish every one of them on the Pinnacle. The soft tyres and advanced suspension are only the beginning. There's also a supremely comfortable padded seat that rotates for convenient access. Once you're on the move, the delta tiller with paddle controls makes the scooter easy to operate even if you have limited grip or reduced upper body strength.

Battery Size (Ah)
34
Battery Type
Sealed Lead-Acid
Off Board Charging
Yes
Range up to

(km)

36
Watt Hours
396
Front Wheel Size

(cm)

23
Ground Clearance

(cm)

10.5
Heaviest Part

(kg)

24.8
Incline Rating (Degrees)
6
Max Speed

(km/h)

6
Number of Wheels
4
Product Weight

(kg)

75.8
Rear Wheel Size

(cm)

23
Swivel Seat
Yes
Tiller Type
Delta
Turning Radius

(cm)

137
Tyres
Pneumatic
Height

(cm)

93
Length

(cm)

119
Width

(cm)

56
This scooter's features include





---
Happy to assemble this product yourself?
Here's our guide
Or why not let us take care of all the heavy lifting for you?
Just choose Home Assembly at checkout.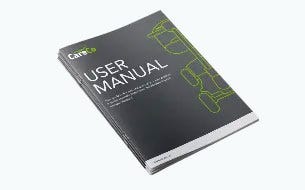 Manual

All the important info for your scooter, including assembly instructions if you need them.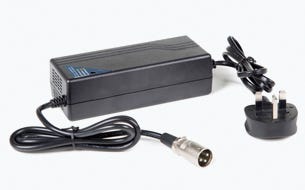 Charger

Your charger is included, so you can get out and about right away.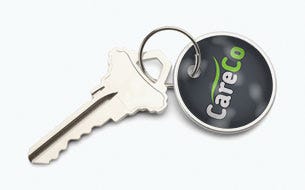 Key
Your scooter comes with a spare key, for extra peace of mind.

All your questions answered
What is the correct tyre pressure for the X-Go Pinnacle Scooter ?
What is the correct tyre pressure for the X-Go Pinnacle Scooter ?
Submitted by Scott - Thornton Cleveleys
Hi ScottThe tyres should be 36 psi.
Fancy taking it for a spin?
Test drive at your local showroom