Comfortable, compact and quick to disassemble, the CareCo Valour is a great everyday travel scooter. Features a roomy basket, a delta tiller bar that needs just one hand to drive and flexible on- or off-board battery charging.
Delivery Options
Choose between Room of Choice & Home Assembly
Documents
Manuals, guides and a printable overview
Pride in your independence
Freedom through mobility - that's what the Valour is all about. The 12Ah batteries give you a range of 7 miles, so it's great for full days out as well as quick trips around the shops. The scooter quickly and easily separates into six parts, making it easy to take with you by car. The heaviest component weighs just 16kg (35lb) so the Valour provides genuine independence if you prefer to go out and about alone.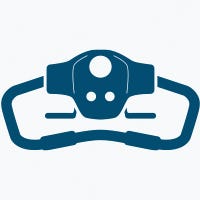 Tiller bar steering
Stay in complete control, even if you have limited grip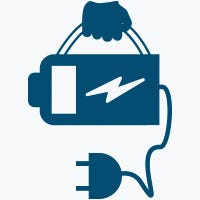 Flexible charging
Charge the batteries on or off-board at your convenience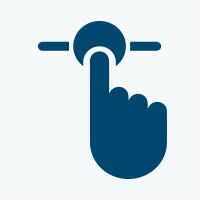 Fully adjustable
Seat and tiller bar can both be adjusted for height
Nimble and manoeuvrable wherever you go
At just 50cm (20") wide, the Valour will take you anywhere. It's ideal around town, and you'll be able to buzz into all the shops. The 115cm (45") turning circle means there's always a way out, even in the tightest spot! The tiller control and paddle-style throttle and brakes make it easy and responsive to control. They can be operated with the lightest touch, so no need to worry if you don't have a strong grip.

Safety, ease and comfort as standard
Everything about the valour is designed with convenience, safety and comfort in mind. The seat rotates 90 degrees, making it easy to get on and off, with no clambering involved. Once you are up and running, you'll find the comfy padded seat absorbs the bumps and jolts along the way. And if you do encounter tricky terrain, there's the safety net of anti-roll-back wheels to keep you in complete control.
Compact convenience
With a splitting mechanism that breaks the scooter down into six parts, the Valour slides as easily into car boots and back seats as it does small storage spaces. It all clicks back together just as easily again, too, so you can be on your way in no time. It's just a perfectly portable travel scooter, designed to make every day better.

Battery Size (Ah)
12
Battery Type
Sealed Lead-Acid
Off Board Charging
Yes
Range up to

(km)

11
Watt Hours
144
Front Wheel Size

(cm)

20.3
Ground Clearance

(cm)

4
Heaviest Part

(kg)

16
Incline Rating (Degrees)
8
Max Speed

(km/h)

6.4
Number of Wheels
4
Product Weight

(kg)

42.5
Rear Wheel Size

(cm)

20.3
Swivel Seat
Yes
Tiller Type
Delta
Turning Radius

(cm)

115
Tyres
Solid
Height

(cm)

86
Length

(cm)

102
Width

(cm)

50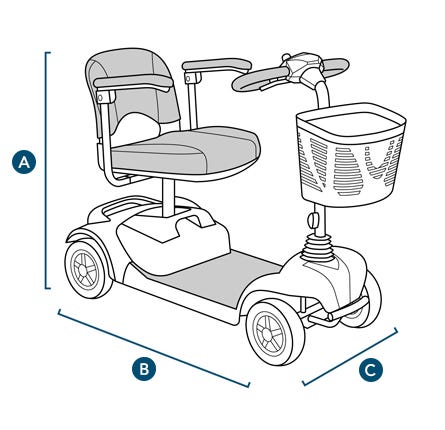 This scooter's features include





---
Happy to assemble this product yourself?
Here's our guide
Or why not let us take care of all the heavy lifting for you?
Just choose Home Assembly at checkout.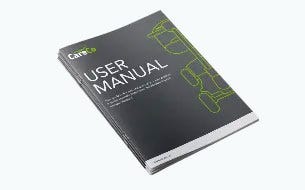 Manual
All the important info for your scooter, including assembly instructions if you need them.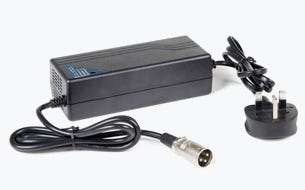 Charger
Your charger is included, so you can get out and about right away.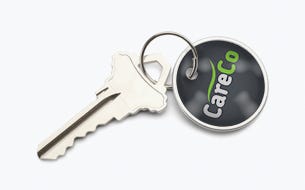 Key
Your scooter comes with a spare key, for extra peace of mind.
All your questions answered
Can this scooter travel on gravel surfaces
N/A
Submitted by Susan Canovan - Cheadle Hulme Cheshire
If the gravel is tightly compact it should be fine but we would not recommend driving on gravel surfaces as it could invalidate your warrantee. Thanks for the question.
Do you sell replacement batteries for this scooter and can the battery
This question is in regard to the valour breast cancer scooter
Submitted by Leah - Northwest
Thank you for your enquiry. Yes it will be possible to purchase replacement batteries for the Valor Breast Cancer Awareness Scooter. The scooter requires a 12v 12A/H Battery which we have available for purchase on our website under product code MS08033. Unfortunately the battery for the Valor cannot be upgraded. If you require any further information then please give us a call on 0800 111 4774.
Do you except monthly payments
Im looking for a versatile scooter that i can put in the car when i need to go on holiday etc im on a budget and i currently get PIP i can not afford 1 out right so was wondering if you take monthly payments if you dont could you tell me which company does if you know thank you
Submitted by Claire dean - Leicester
We are not aware of any external company, but unfortunately we do not offer a finance option. However if you have a budget then we would recommend our outlet store where we sell stock items at a lower price as they either have slight defect or wear. Thank you for your question.
What is the overall height once assembled?
What is the overall height once assembled? What is the measurement from the floor to the seat please?
Submitted by Kayleigh - Rainham
Thank you for your enquiry. The overall height of the fully assembled is 34 inches (86 cm). The measurement from the floor to the top of the seat is 21.5 inches (55 cm). For any further information please call our dedicated Sales Team on 0800 111 4774
is it possible to use this model on a golf course
what if any would be the limitations
Submitted by anthony meade - Blackwood
Thank you for your enquiry, we would recommend to check with the golf course beforehand, as they have different rules and regulations in regards to what they allow on the golf course. If you have any further questions, please do not hesitate to contact us,
Fancy taking it for a spin?
Test drive at your local showroom