This nimble and stylish scooter is the first of a new generation that brings unprecedented convenience and independence to those who need mobility support. With its sturdy 8 inch wheels and 10 mile battery range, it looks and performs much like other scooters but with one difference – at a single pull of a lever, it separates into five manageable parts, ideal for storing out of the way or loading into the car.
Delivery Options
Choose between Room of Choice & Home Assembly
Documents
Manuals, guides and a printable overview
The perfect choice for solo travellers
If you enjoy going places in your car and need a mobility aid when you arrive at you destination, you'll want something light so you can get it in and out of the boot without assistance. Until recently, that would have ruled out a mobility scooter – but the CareCo Zoom has rewritten the rule book. The Zoom splits at a single stroke into five lightweight parts and is just as easy to reassemble.
Light and portable
Splits into five lightweight parts for easy transportation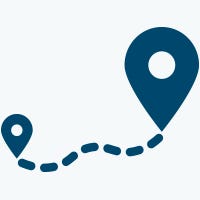 Impressive range
Capable of 10 miles on a single charge of the battery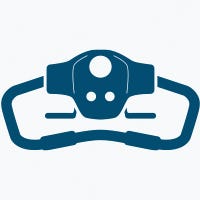 Arthritis-friendly
Tiller steering and paddle throttle for fingertip control
Perfect for getting around town
Whether you're shopping, socialising or just getting out of the house for a while, the Zoom is the ideal mobility aid for trouble free travel. The eight inch wheels have treaded puncture-proof tyres that will negotiate changes in surface with ease, while the narrow wheelbase and precision steering are perfect in a busy shopping centre. There's even a horn to alert daydreamers of your presence!
The convenience of off-board charging
When the time comes to recharge the battery on your CareCo Zoom, the process is made extra straightforward by the scooter's off-board charging facility. This means you can simply lift out the entire battery box, take it indoors and plug it into the mains. It makes charging hassle-free as there's no need to manoeuvre the scooter itself up close to a power outlet - at least, not unless you really want to!
You need never leave home without it
A mobility scooter can be your gateway to freedom and independence when your mobility is not what it once was. For this reason, it can be a wrench to go somewhere without it, and suddenly be reliant on others for a helping hand. With the Zoom, that never has to happen. It's so light and portable, you can literally take it anywhere, whether you're visiting family or treating yourself to a weekend away.
Battery Size (Ah)
12
Battery Type
Sealed Lead-Acid
Off Board Charging
Yes
Range up to

(km)

16
Watt Hours
144
Front Wheel Size

(cm)

20.3
Ground Clearance

(cm)

6.5
Heaviest Part

(kg)

18
Incline Rating (Degrees)
8
Max Speed

(km/h)

6.4
Number of Wheels
4
Product Weight

(kg)

43
Rear Wheel Size

(cm)

20.3
Swivel Seat
Yes
Tiller Type
Delta
Turning Radius

(cm)

139.7
Tyres
Solid
Height

(cm)

89
Length

(cm)

108
Width

(cm)

48
This scooter's features include





---
Happy to assemble this product yourself?
Here's our guide
Or why not let us take care of all the heavy lifting for you?
Just choose Home Assembly at checkout.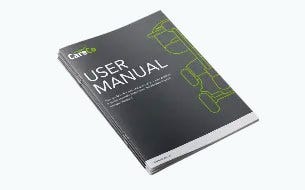 Manual
All the important info for your scooter, including assembly instructions if you need them.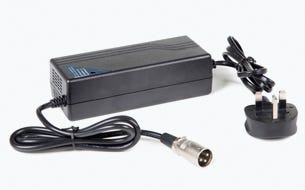 Charger
Your charger is included, so you can get out and about right away.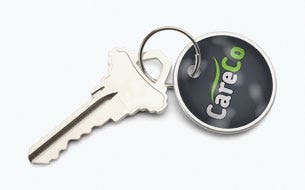 Key
Your scooter comes with a spare key, for extra peace of mind.
All your questions answered
Weight
What is the maximum weight recommended for this mobility Scooter ( where are you located) thank you
Submitted by Mrs Jacqueline Baird - Bamburgh
The max user weight for the CareCo Zoom is 130kg / 20st 7lbs
Fancy taking it for a spin?
Test drive at your local showroom