Our modern, expertly engineered tri-walker offers reliable everyday convenience, with a strong but lightweight frame that keeps you moving with ease, day after day. The proLite Visage comes with an extended 10-year warranty on the frame for complete peace of mind.

Price Match Promise
Found it cheaper somewhere else?
Delivery Options
Choose a delivery method that suits you
Documents
Manuals, guides and a printable overview
The everywhere, every day walking aid
The Visage is a huge helping hand for anyone who's starting to feel unsteady on their feet. The clever folding frame with removable padded seat slides conveniently into the boot or backseat of your car, or in a corner out of the way at home, so it's always nearby when you need it.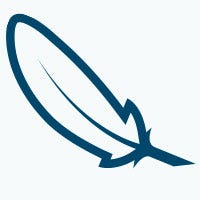 Lightweight aluminium
Easier to lift, handle and walk with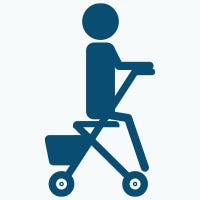 Padded seat
Contoured for support and pressure relief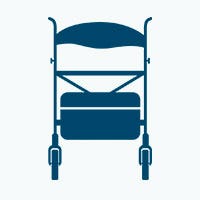 Detachable bag
Ideal for shopping or just to store your essentials
Step in the right direction
The proLite Visage makes walking, well, a walk in the park. The aluminium frame is super strong, capable of supporting up to 21 stone in weight, but so light that moving with it feels natural and easy. The 3-wheel design helps you to negotiate busy spaces, offering more control than a standard walking frame. The wheels are bigger too, so they handle tougher outdoor terrain better than other tri-walkers.
All set up for comfort
Ergonomic handles reduce pressure in your wrists, with easy-grip locking brakes underneath just in case. And the handlebars can also be adjusted between 77-85cm using the tool-free push-pin mechanism. So whether you're walking tall, small or somewhere in between, it's easy to set up the Visage just how you need it. Need a rest? You'll love the contoured padded seat. It's a godsend when you need somewhere comfy to perch.
All the finer details
The Visage is just the thing to make every day that much easier. There's a detachable bag for all your bits and pieces, with mesh pockets on each side for extra storage. There's a walking stick holder so you can keep your cane or walking stick neatly nearby, as well as a cup holder. Reflective strips on the bag and reflectors on each handlebar keep you safe and seen, so those evening strolls are back on the cards.
Download our printable 1-page overview of the proLite Visage.
Folded Width

(cm)

30
Front Wheel Size

(cm)

20
Product Weight

(kg)

8.4
Rear Wheel Size

(cm)

20
Seat Width

(cm)

40
Height

(cm)

77-88.5
Length

(cm)

70
Width

(cm)

67
This walker's features include





---
Happy to assemble this product yourself?
Here's our guide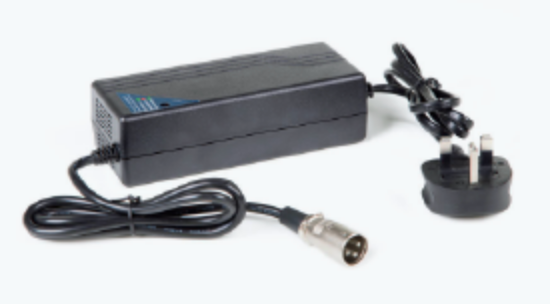 Battery Charger
Your scooter battery charger will turn off automatically when charging is complete, so you don't have to worry.

Spare Key
A spare key is always provided with our scooters.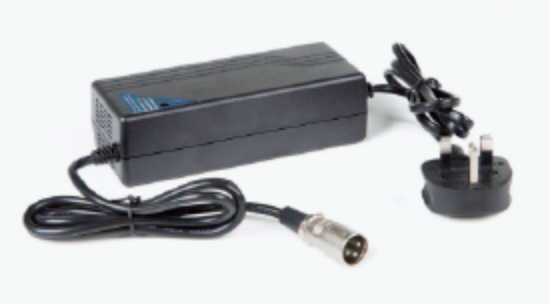 Shopping Basket
Fitted with a decent size basket or seat bag, so shopping on your scooter is a breeze.
All your questions answered
Try before you buy
With a visit to your local showroom