Kona Ultralight Tri-Walker
With an aluminium frame, this tri-walker weighs in at only 5.5kg (12lb). Don't be fooled, though. The lightweight build belies a sturdiness that gives even those on the heavier side with the support they need to get around safely and confidently. It's practical too, with plenty of places to stash shopping and essentials.
Delivery Options
Choose a delivery method that suits you
Documents
Manuals, guides and a printable overview
Boost your confidence at home and away
Loss of confidence getting around can turn into a self-fulfilling prophecy unless you're careful. Fear of falling results in you spending less time on your feet, which in turn affects your fitness and agility, making a fall more likely. The Kona Ultralight helps you to break this vicious circle, getting you back on your feet and moving with confidence around the house, in the garden and further afield, too.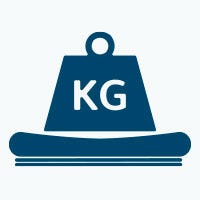 Light but sturdy
Weighs just 12lb but can support users up to 23 stone
Choice of colours
Available in a choice of champagne or purple
Loop brake controls
Stop confidently even if you have weaker grip strength
Useful support on shopping trips
If you enjoy getting out and about round the shops, you'll wonder how you ever managed without the Ultralight. There's a front basket, tray and carry bag all as standard, so you can soon set about increasing its weight considerably by filling them with your purchases! It couldn't be more convenient and it leaves you with both hands free to hold on for complete support every step of the way till it's time to go home.
Take it everywhere, store it anywhere
The Kona Ultralight has a simple folding mechanism that makes it convenient to transport in the car or on a bus, train or even plane. It also means it takes up very little space when not in use. Just pull the central lever towards you and the frame and bag will fold flat. Then, you can easily lift it into the car boot or storage rack. It means that wherever you go, the Kona Ultralight can go too!
Giving you the confidence to stay mobile
Fear of falling can be as debilitating as an actual fall if it affects your confidence to get out and about. The Kona is a simple and inexpensive mobility aid that can make an enormous difference to your independence and quality of life. It's equally capable around the house or outside, and the 8-inch wheels, safety brakes and height adjustable frame will help ensure you are always in complete control.

Folded Width

(cm)

28
Front Wheel Size

(cm)

20.3
Product Weight

(kg)

5.5
Rear Wheel Size

(cm)

20.3
Height

(cm)

83-98
Length

(cm)

67
Width

(cm)

58
This walking aid's features include





---
Happy to assemble this product yourself?
Here's our guide
Or why not let us take care of all the heavy lifting for you?
Just choose Home Assembly at checkout.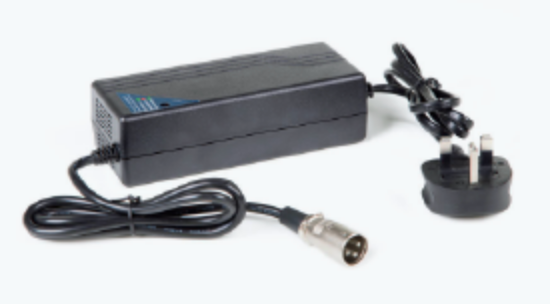 Battery Charger
Your scooter battery charger will turn off automatically when charging is complete, so you don't have to worry.

Spare Key
A spare key is always provided with our scooters.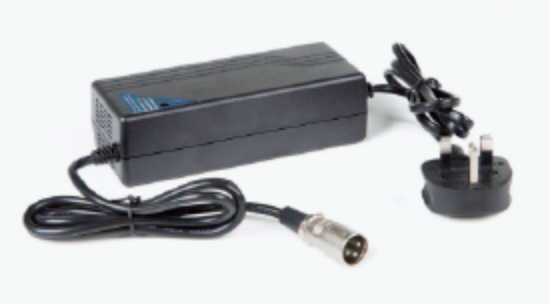 Shopping Basket
Fitted with a decent size basket or seat bag, so shopping on your scooter is a breeze.
All your questions answered
Is this easy to assemble please? Also, is there anything to stop the user
Is there anything to prevent the user bringing the handles together and making it unstable?Thanks
Submitted by Kona tri-walker - North Wales
Yes, it is very easy to assemble, you will just need to attach the handle bars and the basket - the bag will be fitted already. To stop it closing when in use there is a lock between the basket and the bag - it can be seen in the product photos.
Can you remove the shopping bag from the walker?
Is the bag removable?
Submitted by R jackson - Chorley
Yes the bag from the Kona Ultralight Tri-Walker is fully removable. Thank you for your question!
Hello does this come with bag and basket?
Hello does this come with the bag and the basket?
Submitted by Jess - Hitchin
Thank you for your enquiry. Yes the Kona Ultralight Tri Walker comes with both the basket and bag as displayed in the pictures.
Are the handles height adjustable?
Are the handles height adjustable?
Submitted by Anne - Leicester
Thank you for your enquiry. The handles are height adjustable from 83 - 98 cm in height. For further information please contact our dedicated Sales Team on 0800 111 4774.
Will I be able to fold this up on my own?
I am hoping this Tri walker will give me the confidence to go out more, due to balance and anxiety problems and especially carry my food shopping. Any advice will be greatly appreciated. Thank You.
Submitted by Mary - Wigan
Hi there Mary, I would definitely recommend getting this tri-walker. If you just needs some stability and confidence when you are out and about, then this would be great for you. I am sure you could fold it yourself as it is not tricky to do so. All you have to do is take off the basket, and then pull the two handles together.Many thanks.
Try before you buy
With a visit to your local showroom