Comfourt Seeker Celeste Riser Recliner
It's never been so easy to get so comfortable. The Celeste is fitted with four adjustable motors for completely customisable comfort, all controlled with a few quick clicks on your handset. Elegant scrolled armrests and a luxurious leather upholstery ensure it goes just as perfectly with your home decor as it does with a fresh cuppa and a pack of your favourite biscuits.

Price Match Promise
Found it cheaper somewhere else?
Delivery Options
Choose between Room of Choice & Home Assembly
Documents
Manuals, guides and a printable overview
The impossible-not-to-get comfy chair
The sort of chair that makes you go, 'oh, that's better'. The impossible-not-to-get-comfy chair. The chair the family fights over. The Celeste is our first all leather 4-motor recliner, with a 3-year warranty for the kind of peace of mind that makes long afternoons in front of the telly even more enjoyable. And it's upholstered in luxurious leather on the back, side and rear of the chair, not just the front.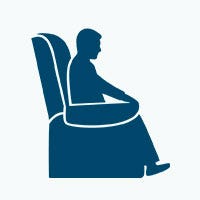 Postural perfection
Extra neck and lumbar support to ease aches and pains
Precision support
4-motors infinitely adjustable for your comfort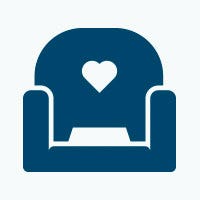 Lift and recline
Go easy on your knees and wrists
Easy everyday comfort
If your armchair is giving your knees and wrists a hard time every time you stand up or sit down, it might be time to look at the independence-boosting benefits of a riser recliner. The Celeste 4-motor Riser Recliner uses an integrated lift and recline mechanism to quietly and gently help you in and out of your chair. The backlit remote is clearly laid out and easy to use, even for those with less than nimble fingers.
Support where you most need it
With the Celeste in your living room, you get the benefit of two additional motors designed to relieve pressure points, soothe tired muscles and ease headache-inducing tension. The powered headrest gives support to your neck and shoulders, so you can recline the backrest but still keep your head supported. The lumbar motor offers vital pressure relief, helping you to dial in the support you need in a key part of your back.
Years of lasting comfort
This is our first all-leather riser recliner, meaning the upholstery extends to the back, side and rear of your chair as well as the front. The backlit handset even comes with a USB charging point, so you can keep all your gadgets topped up. And it's available in standard and petite sizes for the most supportive fit. We meant it when we said it. It's impossible not to be comfy with the Celeste in your home.
Download our printable 1-page overview of the Comfourt Seeker Celeste.
Choose Chair Size
Product Weight

(kg)

59
Seat Depth

(cm)

47
Seat Height

(cm)

46
Seat Width

(cm)

54
Height

(cm)

104
Length

(cm)

75-171
Width

(cm)

87.5
Footrest Limit

(kg)

20
Max User Weight

(kg)

130
Product Weight

(kg)

59
Seat Depth

(cm)

51
Seat Height

(cm)

50
Seat Width

(cm)

54
Height

(cm)

111
Length

(cm)

75-176
Width

(cm)

87.5
This chair's features include





---
Happy to assemble this product yourself?
Here's our guide
Or why not let us take care of all the heavy lifting for you?
Just choose Home Assembly at checkout.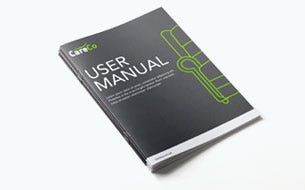 Manual
All the important info about your chair, including instructions and tips for use.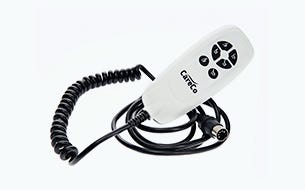 Handset
Your handset is included, so just plug it in and relax.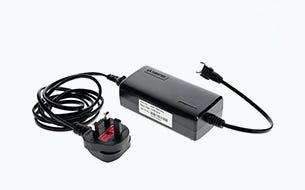 Powerpack
Plus a battery backup in case of a power failure.
All your questions answered
Take the comfort test in store
Showrooms open 7 days a week