This premium rollator is designed to be used anywhere, with large wheels that can handle different terrains but nimble maneuverability for easy use around the house, too. The frame is made of sturdy but light aluminium, meaning the Prism is both robust and lightweight. Fully adjustable for complete comfort, it's packed full of features such as a large storage bag, ergonomic seat and even a bell.
Delivery Options
Choose a delivery method that suits you
Documents
Manuals, guides and a printable overview
Premium quality for optimum stability
With its brightly coloured aluminium frame and its 10-inch front wheels, the Prism certainly stands out from the crowd. If you've tried other rollators before, you'll be amazed at how solid and stable this one feels, even over uneven surfaces. It's just the thing to boost your confidence if you're finding it a challenge to get around. And despite the robust design, it folds easily for storage and transportation. Win win.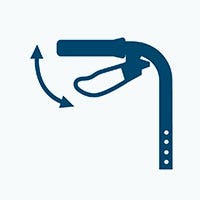 Innovative brakes
Partially hidden braking system for control and parking
Variety of colours
Available in a choice of three vibrant colours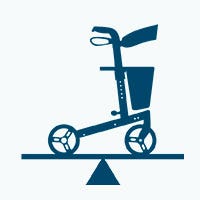 Complete support
Designed to avoid aches and pains whether walking or sitting
Tailored to your specific needs
When you use a rollator for any length of time, it's important to set it up correctly for your height and gait. The prism has adjustable handlebars to encourage better posture and an ergonomic seat with full width back support. It means you can use it every day and you won't be troubled by back pains or sore wrists in the way you might be with older rollators or a standard walking frame.
Packs flat for easy transportation
When you own the Tuni Prism, you don't want to leave home without it. Fortunately, there's no reason to do so. Despite its sturdy look and feel, this rollator quickly folds to such compact dimensions that it will fit anywhere. Just unclip the quick-release front wheels and pull the lever to collapse the frame. Now you can slide it into the boot or back seat of your car, or place it on the luggage rack if you use public transport.
Enjoy shopping with comfort and ease
The Prism is extra handy around the shops. The large wheels make it easy to maneuver and the storage bag has room for plenty of shopping. There's even a bell, which is particularly useful in crowded areas. But beyond these conveniences, this rollator provides the support you need to explore the aisles or go from shop to shop on your own terms, secure in the knowledge that you can sit and rest whenever you like.
Carry Weight

(kg)

7.1
Folded Width

(cm)

27
Front Wheel Size

(cm)

25.4
Product Weight

(kg)

9.2
Rear Wheel Size

(cm)

20.3
Seat Depth

(cm)

22
Seat Height

(cm)

60
Seat Width

(cm)

47
Height

(cm)

93-101
Length

(cm)

76
Width

(cm)

63
This walking aid's features include





---
Happy to assemble this product yourself?
Here's our guide
Or why not let us take care of all the heavy lifting for you?
Just choose Home Assembly at checkout.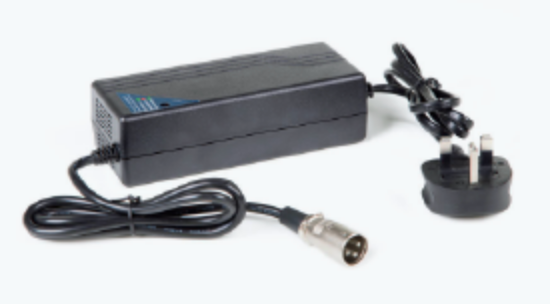 Battery Charger
Your scooter battery charger will turn off automatically when charging is complete, so you don't have to worry.

Spare Key
A spare key is always provided with our scooters.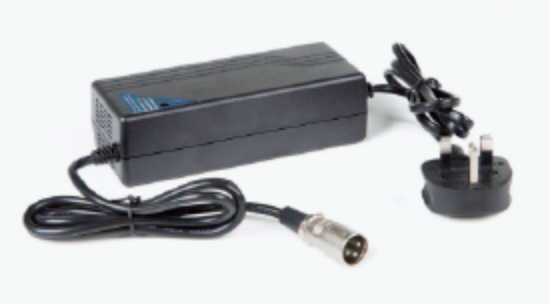 Shopping Basket
Fitted with a decent size basket or seat bag, so shopping on your scooter is a breeze.
All your questions answered
Try before you buy
With a visit to your local showroom