The Traxion is our only rollator with pneumatic tyres, offering a graceful glide on troublesome terrain. It's just the thing for those looking to take back the great outdoors, with plenty of features that make even your most adventurous treks loads more comfortable.

Price Match Promise
Found it cheaper somewhere else?
Delivery Options
Choose a delivery method that suits you
Documents
Manuals, guides and a printable overview
For the adventurous
Got an adventurous spirit? Then you'll need something that can go wherever you go. The Traxion Outdoor Rollator folds to a compact size with a quick pull of the seat handle. Once it's folded, it slides into the boot or backseat of a car or the luggage rack on public transport with no trouble at all.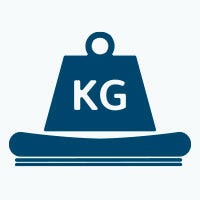 Sturdy and stable
With a weight limit of 21st 6lbs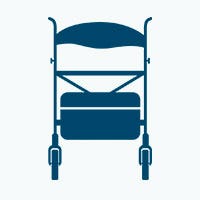 Comes with a bag
Spacious mesh storage bag for your essentials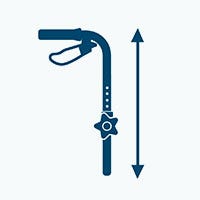 Fully height-adjustable
Push pin adjustments for quick and easy setup
Take on troublesome terrain
This sturdy outdoor rollator will support up to 136kg in weight (21st 6lbs), so you know it's built for comfort and durability. Those chunky treaded tyres give you more stability on uneven surfaces without losing control in busy or narrow places. And the ergonomic handlebars sit atop locking cable brakes to help you take on steep inclines.
A clever build for complete convenience
The Traxion is fully height-adjustable with a push-pin system for quick and easy changes, so you'll always be walking in a way that keeps you comfortable and takes the pressure off your wrists and knees. If you struggle with your posture or your gait is affected by a physical condition, you'll find the Traxion a lot more comfortable than a traditional walking frame. And this outdoor rollator folds up with a quick pull on the seat handle, perfect for luggage racks.
Longer walks are back on the cards
On the front you'll notice a spacious mesh storage bag for things like raincoats and water bottles. It slides off the frame, so you can use it as a shopping bag if you like. And when all the walking leaves you weary, you've got a comfortable seat and a supportive backrest to help you recover. So go on, take a hike. (We mean that in the nicest possible way.)
Carry Weight

(kg)

9
Folded Width

(cm)

20.5
Front Wheel Size

(cm)

29
Product Weight

(kg)

9
Rear Wheel Size

(cm)

29
Seat Depth

(cm)

22.5
Seat Height

(cm)

62.5
Seat Width

(cm)

44.5
Height

(cm)

84-96.5
Length

(cm)

71
Width

(cm)

65
This walking aid's features include





---
Happy to assemble this product yourself?
Here's our guide
Or why not let us take care of all the heavy lifting for you?
Just choose Home Assembly at checkout.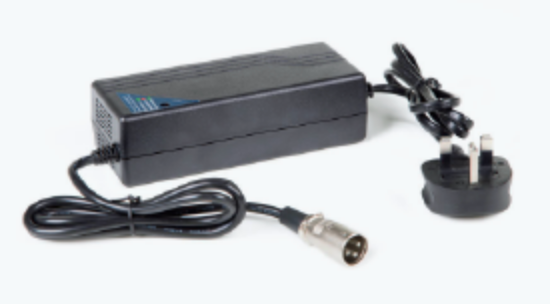 Battery Charger
Your scooter battery charger will turn off automatically when charging is complete, so you don't have to worry.

Spare Key
A spare key is always provided with our scooters.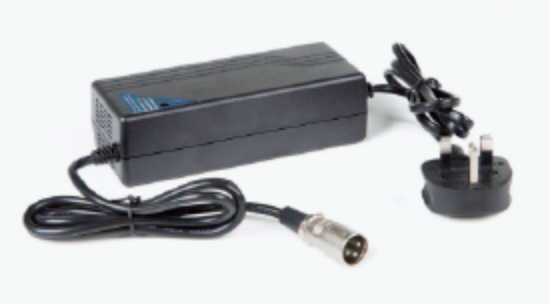 Shopping Basket
Fitted with a decent size basket or seat bag, so shopping on your scooter is a breeze.
All your questions answered
Try before you buy
With a visit to your local showroom