Who says having a folding powerchair has to mean compromising on comfort? The new Foldalite range dares to challenge conventional thinking and represents a new generation of lightweight portable powerchairs that are every bit as capable and comfortable as larger more cumbersome models. The standard Foldalite offers a nine mile range, nimble maneuverability for indoor use and rugged capability for the great outdoors.

Price Match Promise
Found it cheaper somewhere else?
Delivery Options
Choose between Room of Choice & Home Assembly
Documents
Manuals, guides and a printable overview
Don't be slowed by limited mobility
If you need a wheelchair or mobility scooter to get around, going beyond your immediate neighbourhood can seem like hard work. That's not the case with the Foldalite. Lightweight construction and lithium batteries mean this is a chair you really can take anywhere. The frame folds to fit into even a small car boot and it takes a matter of seconds to fold and unfold. If you like to travel, you'll love the Foldalite.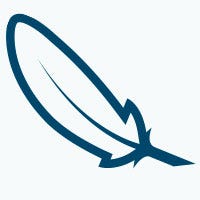 Super lightweight
Weighs only 25kg (55lb) and is easy to lift into the boot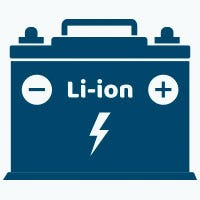 Lithium power source
For lighter weight, faster charging and optimum performance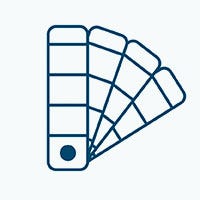 Choice of colours
The Foldalite is available with a blue or silver frame
Travel on your terms with the Foldalite
Ease of use was key every step of the way with the design of the Foldalite. It couldn't be simpler to fold and unfold, and once you're on board, it's just as easy to operate with a straightforward joystick control and a useful LED display. It even shuts down automatically when stationary to minimise battery consumption. When the time comes to recharge, the batteries unslot for convenient off board charging.
No need to compromise on comfort
The Foldalite proves that you don't need a bulky powerchair that's impossible to lift in order to ride in comfort. You can adjust the backrest and leg guards to the position that suits you and if you like a little extra padding, there's a removable cushion, too. The wheels have anti-tip mechanisms that provide extra reassurance so you can tackle kerbs or difficult terrain with confidence as well as comfort.
Lively performance and impressive range
Cutting edge technology delivers the sort of performance that will surprise you from a chair of this size and weight. Brushless motors efficiently deliver energy directly to each wheel while the 5Ah Lithium batteries are incredibly small and light, yet will power the chair for up to nine miles between charges. Best of all, there's no drop off in performance, so the ninth mile will feel just like the first.
Battery Size (Ah)
5
Battery Type
Lithium-ion
Battery Brand
Fengchi
Battery Certification
Lithium-ion battery designed to UK / EU regulations
Range

(km)

15
Heaviest Part

(kg)

23
Max Speed

(km/h)

6
Product Weight

(kg)

25.6
Seat Depth

(cm)

42
Seat Height

(cm)

50
Seat Width

(cm)

38
Turning Radius

(cm)

90
Tyre type
Solid
Height

(cm)

86
Length

(cm)

100
Width

(cm)

66
Crash tested
No
Max User Weight

(kg)

115
This powerchair's features include




---
Happy to assemble this product yourself?
Here's our guide
Or why not let us take care of all the heavy lifting for you?
Just choose Home Assembly at checkout.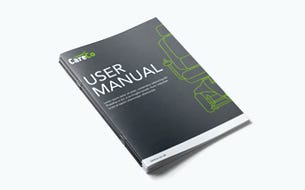 Manual
All the important info for your powerchair, including assembly instructions if you need them.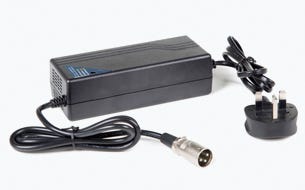 Charger
Your charger is included, so you can get out and about right away.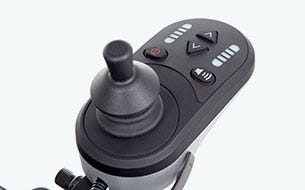 Joystick
This can be attached to either the right or left armrest of your powerchair depending on your needs.
All your questions answered
What is the Wh for each battery or, alternatively the Voltage and Ah for
The chair has to be acceptable on aeroplanes within their guidelines. I understand the recommended guideline from the avaition authority is 300 Wh.
Submitted by Bill Condie - Jackton
The Foldalite is rated at 10Ah but comes with two 5Ah batteries, and the Foldalite Pro has two 6Ah batteries. They use 24V, so the Wh of the Foldalite batteries are 120Wh each (240Wh total), and the Pro batteries are 144Wh each (288Wh total).
Regarding storing the wheelchair in my car
Once folded will this wheelchair fit into a rooftop hoist box
Submitted by Andrea Rowe - Cardiff
Thank you for your enquiry. When folded the Foldalite has the following dimensions: Length: 30.5cm, Width: 66cm, Height: 76cm and Weight: 25.6kg. I would suggest measuring your hoist box and checking the maximum load weight to ensure that it is suitable to transport this powerchair. If not you can always consider the Foldalite Travel Case which is specifically designed to carry the Foldalite and can be found under WC10047. If you require any further information please do not hesitate contacting us on 0800 111 4774.
After a trip abroad I need a new mudguard and arm for my Foldalite chair.
After a trip abroad I need a new mudguard and arm rest for my Foldalite chair. Do you supply these or know where I can purchase them?
Submitted by Liz - Reading
Thank you for your enquiry. CareCo can supply both these products. Please call our dedicated Sales Team on 0800 111 4774 to purchase these items.
It is not clear how you remove the footrest when the passenger requires
Passenger has limited use of left leg, and very little use of left arm. (Result of Stroke)
Submitted by Gerald - Ormesby St. Margaret
I am afraid this item would not have a removable footrest, however the footrest will fold for transportation.
What are the folded dimensions for the Foldalite Wheelchair?
What are the folded dimensions for the Foldalite Wheelchair?
Submitted by Viputha - Stratford London
Thank you for your enquiry. The folded dimensions for this Wheelchair are 12 x 26 x 30in 305 x 660 x760 mm. For further information please call our dedicated Sales Team on 0800 111 4774.
Fancy taking it for a spin?
Test drive at your local showroom