There's nothing quite like a relaxing bath. But if your mobility is limited, stepping over the lip to lower yourself in and then getting out again without slipping can present just too much of a challenge. If that sounds familiar, the Elixir bath lift could be just what you've been looking for. Lightweight yet strong, this removable bath lift gently lowers you into the bath then lifts you back level with the top of your tub.

Price Match Promise
Found it cheaper somewhere else?
Delivery Options
Choose between Room of Choice & Home Assembly
Documents
Manuals, guides and a printable overview
Independence and privacy in the bathroom
When you have limited mobility, the impact on your independence can often hit harder than the physical inconvenience. Nowhere is this felt more deeply than in the bathroom. Getting in and out of a bath can be hazardous even for the most agile of us. With the Elixir lift, you'll be able to safely and with dignity intact. The lift is simple to operate and can be removed and packed away in a matter of seconds when not in use.
Built for strength
Supports a maximum user weight of 22 stone (140kg)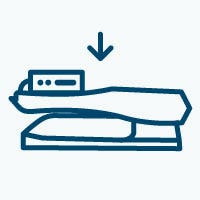 Light and convenient
Easy to fold up and pack away discreetly when not in use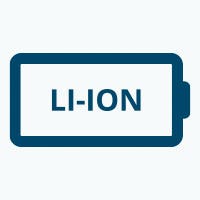 Lithium power
Lithium battery fully recharges in just two and a half hours
Don't forego the benefits of a bath
Soaking in a hot bath is therapeutic to both body and mind. But the idea of climbing in and out of the tub can put you off if you have limited mobility. The Elixir helps you to redisover the pleasure of a long soak. And if you're not too sure on your feet, the secure seating position also makes taking a bath a more practical and convenient proposition than showering.
Recline in safety and complete comfort
The comfortable seat extends from its initial 39cm (15") right out to 70cm (28") with the side flaps extended. It also has a 45 degree recline function, so you really can relax in comfort. Once you are sitting comfortably, the Elixir lowers from its maximum height of 48cm (19") right down to 8cm (3"). That's lower than most bath lifts, and it means you really can properly immerse yourself in the bath.
Portable and convenient for everyday use
The lightweight construction of the Elixir means anyone can fit it to the bath with ease – it simply unfolds and slots into place in the tub. Operating it could not be easier. The 3-button controller is simplicity itself and the large buttons are responsive to arthritic fingers. When you've finished using it, you can either leave it in the bath for next time or if you prefer, fold it up and store it out of the way.
Backrest Height

(cm)

64
Product Weight

(kg)

9.3
Seat Depth

(cm)

42
Seat Height Max

(cm)

48
Seat Height Min

(cm)

8
Seat Width

(cm)

35
Length

(cm)

83
Width

(cm)

70
This bathlift's features include





---
Happy to assemble this product yourself?
Here's our guide
Or why not let us take care of all the heavy lifting for you?
Just choose Home Assembly at checkout.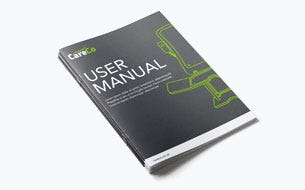 Manual
All the important info for your bath lift, including assembly instructions if you need them.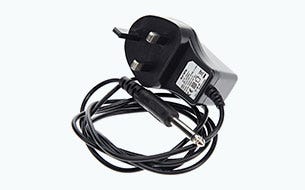 Charger
Your charger is included, so you're ready to use your bath lift from day one.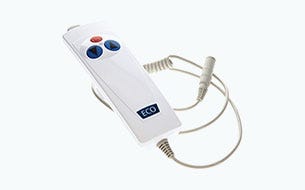 Handset
Raise and lower yourself with just one quick click on your handset.
All your questions answered
Battery life
Hello. From full charge, how many times can the lift be used until you have to recharge the battery?
Submitted by Ian - Gillingham
According to the manufacturer, based on average weighted person in the UK, the bath lift can manage a maximum of 9 lifts. However, this is based on perfect battery condition and ideal working conditions. We would recommend that you fully charge the battery after 4-5 uses to be sure it will not fail while you`re in the bath, or do a weekly full charge.
Latex?
Has it got latex In the seat pad?
Submitted by Angela Viner - Stourbridge
The Elixir padding is made of PVC. It doesn't contain any latex proteins found in natural rubber.
can it be removed between baths?
I have problems getting in and out of the bath but my partner doesnt. Can we take out the lift between our baths, so we can use the same water.?
Submitted by Carolann - Haslemere
Yes, you will be able to remove it. There are suction pads on the bottom, so you will have to pull it up, but it can certainly be removed while there is still water in the bath.
What is the maximum weight for the bath lift?
What is the maximum weight of a person for the bath lift?
Submitted by Rose - Richmond
The Elixir has a maximum weight capacity of 22st (140kg),
how do i know if battery needs charging and what life has it, can i replace
how do I apply for vat free
Submitted by tony bray - Isle Of Wight
The handset has a low battery indicator light on it. When this comes on you should charge the battery for around 2.5 hours. It will turn from red (while charging) to green when fully charged.When you checkout there is a drop down box with medical conditions, just select your condition.
Does it require installing
In looking for a bath lift for my nan
Submitted by Shona - Boston lincs
No, just need to put it in the bath. The battery will need charging for 2 hours, it will allow up to 10 lift and rise cycles per charge. Watch the demo video here: https://www.youtube.com/watch?v=HVOlB0VFdlw
Is this free standing in the bath or fixed to anything?
I live in rented flat and not allowed to make major changes to bathroom.
Submitted by Linda Collins - Strood Rochester Kent
The Elixir is a stand alone bathing seat. There is no need to fix this device to anything.
Can I purchase a new cover for this seat?
I have a Elixir Bath Lift and the seat cover is becoming discoloured
Submitted by Mrs H - Low Pittington
Thank you for your enquiry. Yes it will be possible to purchase a new cover for the Elixir Bath Lift. Please give our Sales Team a call on 0800 111 4774 and they will be able to assistant you further in purchasing one.
What is the function of the safety pin?
They have markings to line up but I do not know the function.
Submitted by herbert strange - pontefract
Thank you for your enquiry. The safety pin is a safety precaution that has been implemented to keep the bath lift motor in place in case the bolts become loose. We would not recommend touching or removing the safety pin.
Will it fit in my odd shaped bath? What are the dimentions of the base?
None Thank you
Submitted by Bill Hawes - Scratby Gt Yarmouth Norfolk
Thank you for your enquiry. The the dimensions of the base of the Elixir bath lift are 31cm x 59cm. If you would like to find out more why not give us a call on 0800 111 4774.
Can I leave it permanently in the bath?
71 years old not very strong
Submitted by Dennett - Hampshire
Thank you for your enquiry. Yes the Elixir bath lift can be left in the bath however when charging the handset this must be done away from the bath in a dry and safe environment. If you have any further queries please do not hesitate getting in touch on 0800 111 4774.
Is the bathlift completely selfcontained as shown or is there a separate
Is there a cable for connecting the battery to the mains for recharging or does the chair need to stand near to an electric outlet for recharging?
Submitted by Elixir Bath Lift - UK
Thank you for your enquiry. To charge the control unit, remove the controls from the rear of the chair and plug into a mains socket outside of the bathroom for safety. For any further information please call our dedicated Sales Team on 0800 111 4774.
Seat width?
The width of the seat is 14 inches excluding flaps. Are the flaps strong enough to take weight if the user need more than 14 inches?
Submitted by Cath - Cheltenham
Thank you for your enquiry. The flaps are not strong enough to hold a user`s weight, as they are movable so have nothing to hold them steady. For any further information please call our dedicated Sales Team on 0800 111 4774.
I would like to know if the seat can be used at different heights?
I would like to know if the seat can be used at different heights?
Submitted by KIM - Benfleet
Thank you for your enquiry. The Elixir Bath Lift can be adjusted to different positions with the controller and can stopped at the desired height. For further information, contact our dedicated Sales Team on 0800 111 4774.