The Comet Rollator is a 4-wheeled wonder of a walking aid, set up to help you walk with better posture and a natural gait. That means less back ache and plenty more ease in your knees! It's the easier way to get yourself out and about, and we think it looks really good, too.

Price Match Promise
Found it cheaper somewhere else?
Delivery Options
Choose a delivery method that suits you
Documents
Manuals, guides and a printable overview
A simple but superb walking aid
A foldable rollator that's as sure of itself outdoors as it is indoors, the Comet is one of those simple but superb walking aids, perfect for day to day use. It's crafted from aluminium for a lightweight build that still feels strong and stable in the turn, with a fully height-adjustable setup that helps you walk in the way that suits you.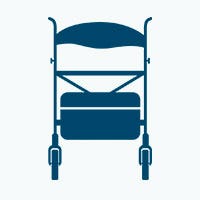 Detachable bag
Keep your essentials close at hand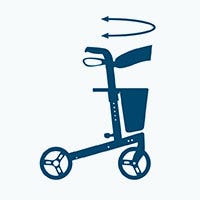 Easy storage
Thanks to quick and effortless folding
Lightweight aluminium
Easier to lift but just as reliable
Indoor and outdoor comfort
Indoor and outdoor obstacles are no match for the Comet's 20cm wheels. They glide over uneven ground, keeping you stable even on the sharpest turns. Loop cable brakes just under the ergonomic handlebars keep you safe and stable when you're walking downhill, too. It's all there for a big boost to your confidence.
For easier storage and transportation
The Comet is a foldable rollator, perfect for sliding into the boot or backseat of your car, or into an out of the way storage area on public transport. It folds to a compact shape with no protruding parts, and the lightweight aluminium frame is easier to lift than a heavy steel walking aid.
Keeping things simple, day in and day out
The Comet is fully height-adjustable for a quick and correct setup, so you'll always be walking in a way that keeps you comfortable and takes the pressure off your wrists and knees. And you'll find the seat is a godsend if you tire quickly on your feet. It comes with a supportive backrest, so just lock the brakes and take a break whenever you need to. Perfect for busy bus stops, train stations and pubs!
Carry Weight

(kg)

8.2
Folded Height

(cm)

34
Folded Length

(cm)

60
Folded Width

(cm)

27
Front Wheel Size

(cm)

19.9
Rear Wheel Size

(cm)

19.9
Seat Depth

(cm)

25
Seat Height

(cm)

53.5
Seat Width

(cm)

46
Height

(cm)

78.5-96
Length

(cm)

66
Width

(cm)

64.5
This walking aid's features include





---
Happy to assemble this product yourself?
Here's our guide
Or why not let us take care of all the heavy lifting for you?
Just choose Home Assembly at checkout.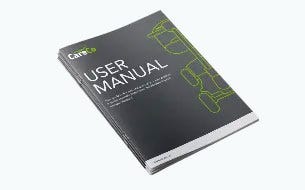 Manual
All the important info for your scooter, including assembly instructions if you need them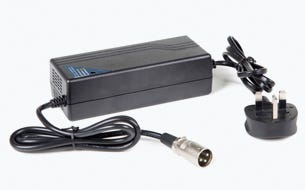 Charger
Your charger is included, so you can get out and about right away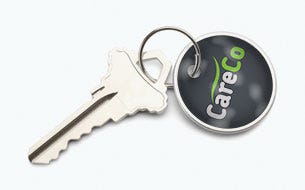 Key
Your scooter comes with a spare key, for extra peace of mind
All your questions answered
Try before you buy
With a visit to your local showroom