The best walking aids are simple, stable and strong. The Zest Rollator is no exception, with a frame forged from aluminium, a carry weight of just 5.9kg and height adjustable handles to help you walk with better posture. The 4-wheel design lends a balance boost without losing manoeuvrability, while the seat is a godsend if you get tired on the move.

Price Match Promise
Found it cheaper somewhere else?
Delivery Options
Choose a delivery method that suits you
Documents
Manuals, guides and a printable overview
A welcome balance boost

Just one slip, trip or fall can be enough to send your confidence plummeting. If you find yourself avoiding going out, especially as the weather changes, the Zest Rollator could be the balance boost you need. The four wheels keep you stable as you navigate busy shops and high streets, cable brakes keep you in control and the seat gives you somewhere to perch if you need a rest.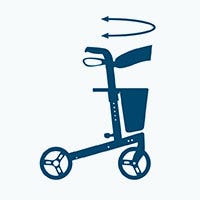 Folds for storage
Simple folding mechanism for storage and transportation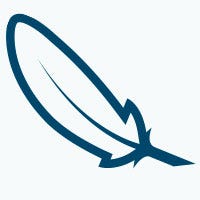 Lightweight frame
Forged from aluminium for ultralight strength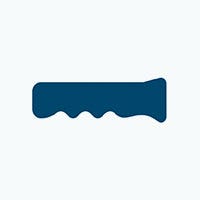 Ergonomic handles

A comfy grip, especially for arthritic hands and wrists
All set up for safer walking
Whether it's nipping to the shops or taking a stroll through the park, walking is one of the best ways to boost your wellbeing. The Zest helps you to find the setup that puts a spring back in your step, with height adjustable handles (77.7cm – 93.2cm) and ergonomic handles that fit comfortably in your hands. This rollator actually encourages better posture, especially if you tend to walk hunched over, so you won't find yourself battling aches and pains at the end of the day.
Lightweight strength and stability
Thanks to its high strength to weight ratio, aluminium is the perfect material for a walker like the Zest. It keeps the overall weight low (just 5.9kg) but increases the weight capacity – the Zest will safely support up to 136 kg in weight (21st 6lbs). It's a perfect combination that makes this rollator easy to walk with, simple to store and transport in the boot of your car, and sturdy enough for all shapes and sizes.
A helping hand wherever you go
Like the best kind of everyday companion, the Zest Rollator can go wherever you go. The puncture-proof tyres glide over all kinds of surfaces, whether you're indoors or out and about. And the handy underseat basket is just as helpful for carrying bits and bobs around at home as it is for storing your shopping and valuables when you're out. It's a simple, affordable, uplifting boost when you're not as sure on your feet as you once were.
Folded Height

(cm)

77.5
Folded Length

(cm)

18
Folded Width

(cm)

61.5
Front Wheel Size

(cm)

15.2
Product Weight

(kg)

5.9
Rear Wheel Size

(cm)

15.2
Seat Depth

(cm)

31.6
Seat Height Min

(cm)

52.5
Seat Width

(cm)

34.6
Height

(cm)

77.7-93.2
Length

(cm)

62.4
Width

(cm)

61.5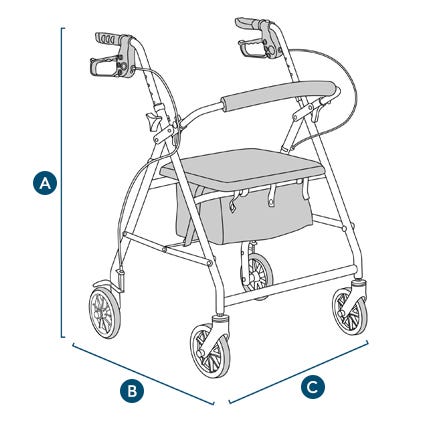 This walking aid's features include





---
Happy to assemble this product yourself?
Here's our guide
Or why not let us take care of all the heavy lifting for you?
Just choose Home Assembly at checkout.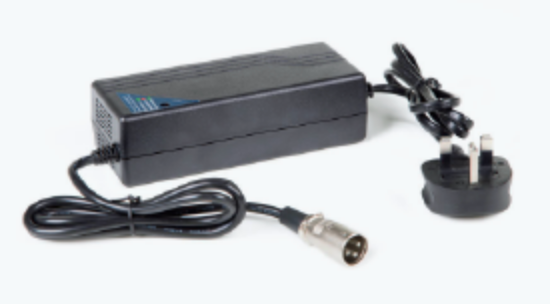 Battery Charger
Your scooter battery charger will turn off automatically when charging is complete, so you don't have to worry.

Spare Key
A spare key is always provided with our scooters.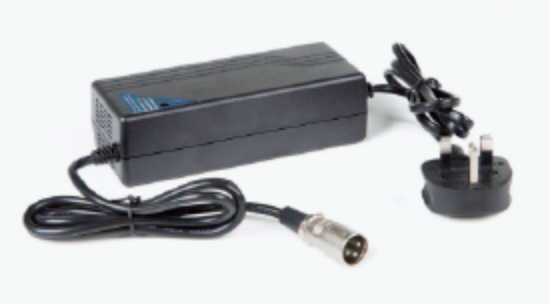 Shopping Basket
Fitted with a decent size basket or seat bag, so shopping on your scooter is a breeze.
All your questions answered