Our crash-tested wheelchairs have been tested to ISO 7176-19 successfully in the ServoSled facility by UTAC – a market leading international group. With operating test centres and laboratories worldwide including in the UK, Germany and the USA, UTAC provides testing capabilities and certifications of the highest standards to customers in a variety of sectors including the mobility and transport industry.

What is a crash tested wheelchair?
A wheelchair that has been certified and approved as crash-tested will have been tested in accordance with ISO 7176-19. This means that the wheelchair is compatible for use as a forward-facing seat in motor vehicles by children and adults with a body mass equal to or greater than 12 kg.
The safety test itself is derived from the crash test already used in the car industry – it involves simulating the behaviour of a wheelchair in the event of a frontal impact on the vehicle, with a speed of 48 km/h and an impact deceleration of 20g.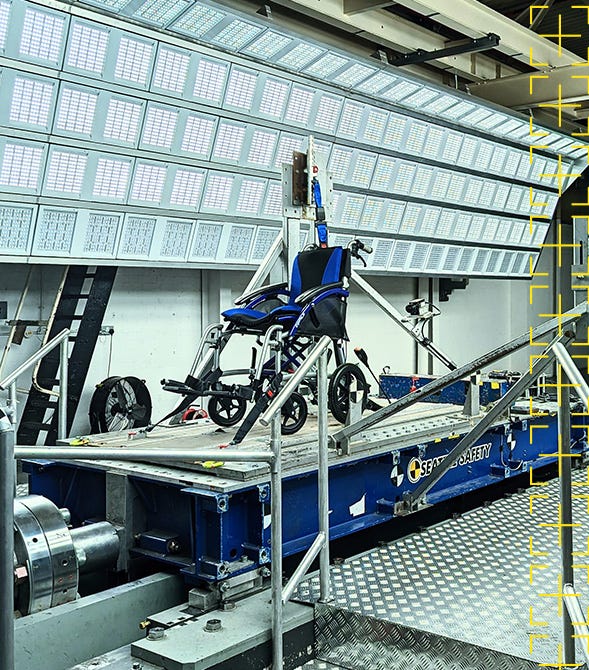 The importance of crash testing for wheelchairs
Without crash-test certification and approval determined in a recognised test centre, a wheelchair cannot safely be used as a seat in a motor vehicle.
A wheelchair that hasn't been crash tested may be unsafe in the event of an accident, and emergency vehicles, taxis and buses may refuse to transport an uncertified wheelchair.
These wheelchairs have been tested, approved and certified by market leaders UTAC in a controlled environment, making them the number one choice for those who need to be transported in their wheelchair while travelling in a vehicle.
Shop the ErgoPro Wheelchair range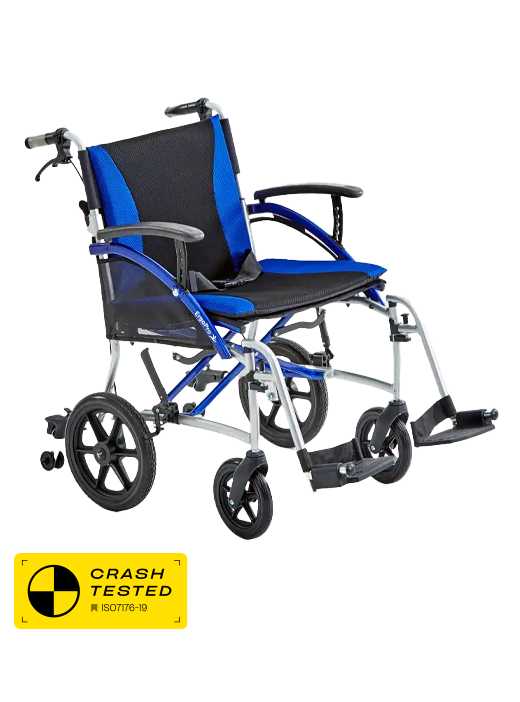 A sleek combination of aesthetics, ergonomics and function in a compact, easy to transport design.
Produced by one of the world's best manufacturers of wheelchair frames, the CareCo Ergo Pro is a crash-tested wheelchair forged from aluminium for super lightweight strength.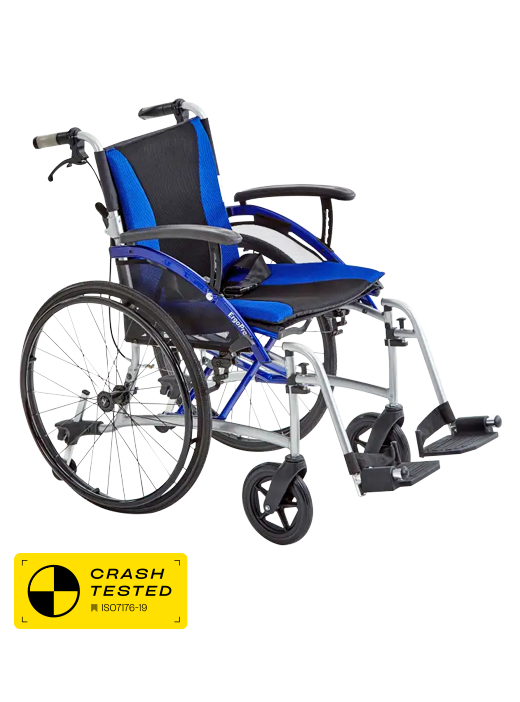 Put your independence back in your own hands with the self-propelled Ergo Pro.
Quick-release wheels, puncture-proof tyres and a tension-adjustable backrest make this crash-tested wheelchair one of the most comfortable models around, with 16-22 inch seat widths available.