Often, the best ideas are the most simple. The Bath Buddy is a perfect example of that. Operated by a mains-powered compressor, it makes getting into and out of the bath an absolute breeze by lowering you in and lifting you out on an inflatable cushion. The whole kit packs up into a small carry bag, so it's ideal if you spend the occasional night away from home.
Delivery Options
Choose a delivery method that suits you
Documents
Manuals, guides and a printable overview
The ideal aid for safer bathing
If your mobility is restricted, the idea of getting in and out of a bath without assistance might seem impossible. The Bath Buddy gently lowers you in and lifts you out on a pillow of air. Unlike a bath lift, it allows you to settle in the base of the bath, so you can lie back and relax as if it wasn't there. The compressor is mains operated, so you don't have to worry about charging batteries or loss of power.
Simple and portable
Easy and safe bath transfers with no costly alterations
Choice of colours
The Bath Buddy comes in blue or white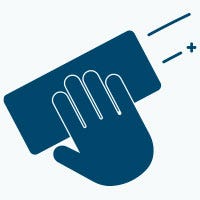 Easy to clean
Wipe it down and leave it to drip dry
Maintain your privacy and dignity
We all need a little help from time to time, but most of us prefer to take care of personal hygiene in private if we can. Taking a bath can be a challenge in that regard, but the Bath Buddy helps you do so in safety and privacy. The unit is operated by two simple buttons on the controller, and as this only requires one hand, you can use the other to steady yourself on the grab handle or bath edge for extra stability.
Available in two sizes to fit any bath
The Bath Buddy comes in standard or tall sizes and has been designed to fit practically any bath. Use the suction cups to secure it to the base and then it automatically moulds to the shape of your bath as it inflates. The whole kit packs up neatly into its own carry bag, so if you're spending time away from home at a hotel or with family or friends, there's no reason to forego a relaxing bath while you are away.
Full immersion for the best experience
The Bath Buddy performs similarly to a bath lift, but with one big difference. Once deflated, it allows you to lie in the bath as if there was nothing there. With a bath lift, you are inevitably supported a few inches above the base of the bath, so it is harder to lie back and really immerse yourself for a relaxing soak. Of course, if you prefer, you can keep the Bath Buddy partially inflated for extra comfort and support.
Product Weight

(kg)

11
Height

(cm)

38
Height

(cm)

46
Length

(cm)

59
This scooter's features include





---
Happy to assemble this product yourself?
Here's our guide
Or why not let us take care of all the heavy lifting for you?
Just choose Home Assembly at checkout.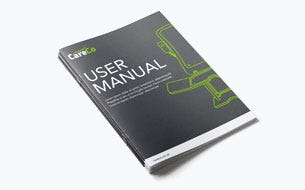 Manual
All the important info for your bath lift, including assembly instructions if you need them.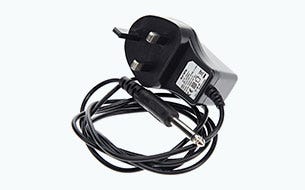 Charger
Your charger is included, so you're ready to use your bath lift from day one.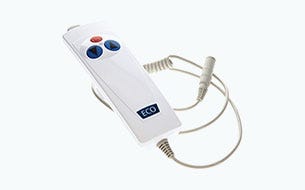 Handset
Raise and lower yourself with just one quick click on your handset.
All your questions answered